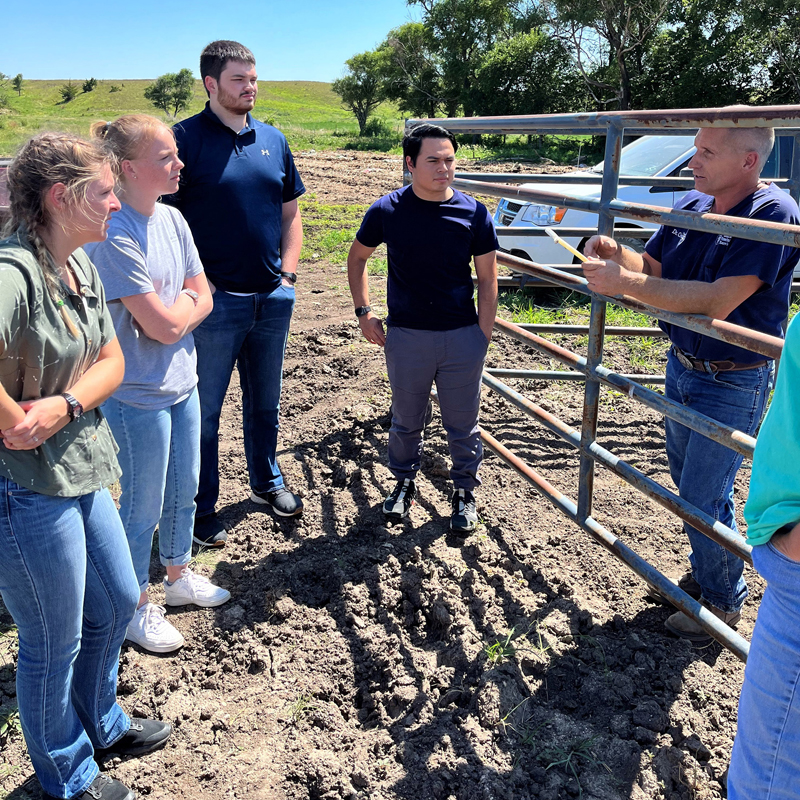 Inspiring and empowering future generations of rural veterinarians is the goal of an upcoming educational program in the Sunflower state.
The College of Veterinary Medicine at Kansas State University (K-State) is inviting aspiring veterinarians interested in working with farm animals to partake in its Summer Program for Aspiring Rural Kansas (SPARK) veterinary experience. Funded through a grant provided by the United States Department of Agriculture (USDA), the program creates direct and purposeful connections between aspiring veterinarians and veterinary practices in rural communities throughout Kansas, K-State reports.
"During the week-long immersive experience, participants shadow veterinarians in rural communities to gain exposure to the demands and rewards of rural veterinary practice," the college adds.
Attendees will also engage in consultation sessions to learn how to create a competitive application for DVM programs.
Applicants will, ideally, have a strong interest in practicing veterinary medicine in a rural community, intend to apply for admission to a DVM program during the 2023-2024 application cycle, and will be within five years of attaining a veterinary medicine degree. Individuals outside of that criteria are welcome to apply as well.
Applications must be submitted by March 31 with selected participants notified by April 7. For more, click here or email admit@vet.k-state.edu.