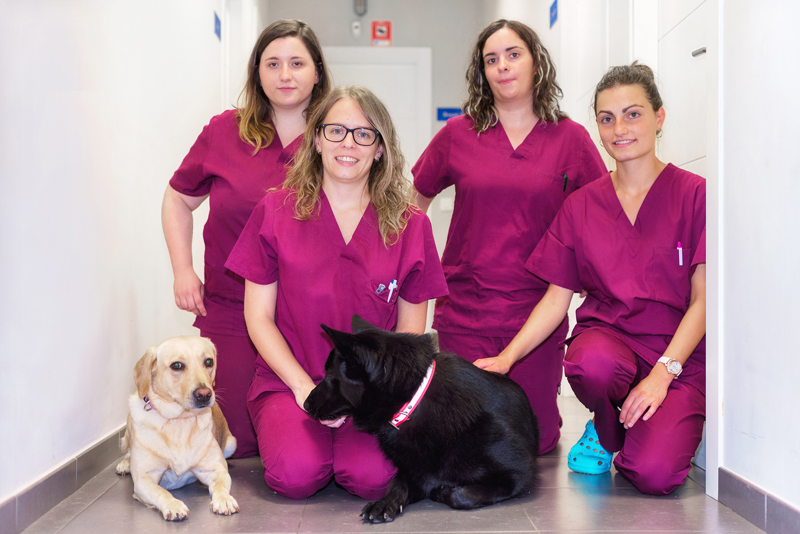 Optimizing workflow, incorporating efficient technological tools, and improving talent management are key to increasing practice-level productivity.
This is according to a newly published empirical study by IDEXX Laboratories. The report, which incorporates responses from 786 survey participants alongside in-depth clinical observations and financial evaluations, introduces a data-driven "Practice Productivity Index." Depending on where a practice sits on this index, the study offers opportunities where clinics can find up to 2,000 hours per year, IDEXX reports.
"Veterinary professionals operate in an entirely new landscape compared to a few years ago," says the company's president and CEO, Jay Mazelsky. "Veterinary practices have asked us for strategies and solutions to address the challenges they're facing."
The publication, titled, Finding the Time: Empowering Veterinary Teams to Get the Most Out of Every Day, sheds light on staffing challenges throughout the veterinary industry, while also providing strategies for creating additional capacity and, ultimately, supporting a happier, healthier veterinary team.
Among the key tactics to improve efficiency and productivity is the incorporation of software applications and platforms that integrate well with practice information management system (PIMS).
"Having great technology has been a game-changer for our business," says Christine McCully, DVM, of Downtown Pet Hospital in Orlando, Fla. "Our practice management software is connected to patient records, diagnostics, and communications tools, so no one on my team wastes time figuring out where information is. Sometimes it's just a minute we save, but those minutes add up when it means the difference between seeing an extra patient or making sure we have time to eat lunch."
Other suggestions outlined in the report include:
Workflow: Practices can boost efficiency by adopting an appropriate staffing model, empowering technicians to support more complex tasks, and improving staff and patient flow within the physical layout of a clinic.
Practice culture: Incorporating a dedicated staff training program of continuous learning and development generates greater teamwork.
"A key insight from the study is that small steps can help [veterinary professionals] find more hours in the day," Mazelsky says. "When improvements are implemented strategically, they can have a significant impact."
To access the report, click here.