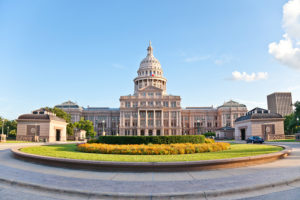 Pet owners relying on low-cost veterinary clinics are breathing a temporary sigh of relief now that lawmakers are taking another look at a bill designed to limit pet care access to only the most indigent clients.
House Bill 3806 would outlaw nonprofits from providing any veterinary services besides spaying, neutering, and vaccines to anyone other than the poorest pet owners. Further, pet owners who don't qualify based on their income would have to go to private veterinarians to receive treatments such as heartworm prevention, flea control, or lifesaving procedures.
Last week, Texas's house agriculture and livestock committee heard public commentary on the bill's potential impact on pets' health.
"It is not a good bill. It targets people who would have a hard time paying for normal shots, testing, and some other services for pet owners," Emily's Legacy Rescue employee, Kimber Hopkins, told News Channel 6. "It may even affect rescues receiving low-cost vetting, causing adoption fees to increase and more animals being surrendered to the city shelters."