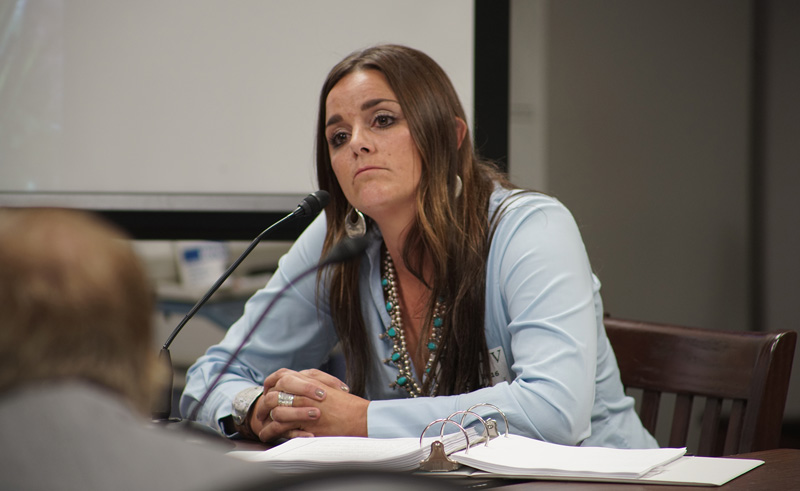 The attorney for disgraced Texas veterinarian Kristen Lindsey, DVM, contends that his client was denied a fair hearing because the testimony of a key state witness contradicted what the expert had written months earlier.
Dr. Lindsey, who faces the possible loss of her veterinary license for killing a cat with a bow and arrow and bragging about the act on Facebook, deserves a partial new hearing, attorney Brian Bishop said in a legal filing Monday. He asked the State Office of Administrative Hearings to at least reopen the evidence and strike the testimony of William Folger, DVM, MS, Dipl. ABVP.
Dr. Folger told two administrative law judges who heard the case in late April that the cat did not die immediately, though Lindsey has said it did. In a comment posted on the Veterinary Information Network website in the weeks after the April 2015 killing, Folger described the cat's death as instantaneous—"a perfect kill shot," he wrote.
He also posted that the cat appeared to have an amputated right leg, perhaps from an animal trap. However, during the hearing he referred to Lindsey's Facebook photo when he testified that the cat's right leg was flexed, an indication the animal was alive for awhile after it was shot.
"I think the flexure of the limbs makes it impossible for this cat to not be dead when this photograph was taken," Folger said, according to the hearing transcript.
Bishop called Folger's objectivity into question. The Houston veterinarian posted on www.vin.com two weeks after the killing that he hoped "for Texas to be free of Kristen Lindsey." And in an email to the district attorney who declined to file criminal charges, Folger wrote sarcastically, "Good work clearing Kristen Lindsey."
Folger's statements are "extremely troubling," Bishop said, because he "told his veterinarian colleagues one thing but swore to something completely different in his hearing testimony on behalf of the board."
Folger, a feline specialist and president of the Society for Veterinary Medical Ethics, declined to respond to the legal filing.
"No further comments until after [the] legal process is over," he said.
The administrative law judges will send their disciplinary recommendation to the Texas Board of Veterinary Medical Examiners, which could go as far as revoking Lindsey's license. The board has accused her of committing animal cruelty and unprofessional acts and showing poor professional character.
The identity of the cat remains in dispute. Lindsey has said the animal was a feral tomcat she spotted in her backyard, while neighbors say it was their pet, Tiger. The cat's remains have not been recovered.
Bishop criticized the state board, saying its "integrity is also now discredited" because of Folger's contradictory statements.
"This is another example of the irresponsibility entailed in the board's prosecution of charges based on a false narrative circulated through social media without fact-checking and for the purpose of placating a very loud and aggressive mob of animal rights zealots," Bishop said.
"This overreaching, punitive and politically driven regulatory persecution by a state licensing agency is a threat to every licensed professional in Texas and an enormously wasteful diversion of our tax dollars," he said.
Board attorney Maggie Griffith declined to respond.
Misty Christo, a staff attorney with Alley Cat Allies, a Bethesda, Md., feline advocacy group, attended the hearing. She said the administrative law judges heard an "overwhelming amount" of testimony against Lindsey.
"Lindsey shot Tiger in the head with an arrow, hung him from the arrow in a trophy picture while Tiger was still alive and bragged about her actions on social media," Christo said. "Her actions were incredibly cruel."
Christo defended Folger's character.
"[He] is a renowned veterinarian and feline specialist," she said. "His position throughout this case has always been consistent: One, the cat that Kristen Lindsey killed was indeed the cat known as Tiger. Two, Lindsey made Tiger suffer and was not conducting euthanasia. And three, Dr. Folger was stunned that a veterinarian would act in such a cruel and brutal manner."