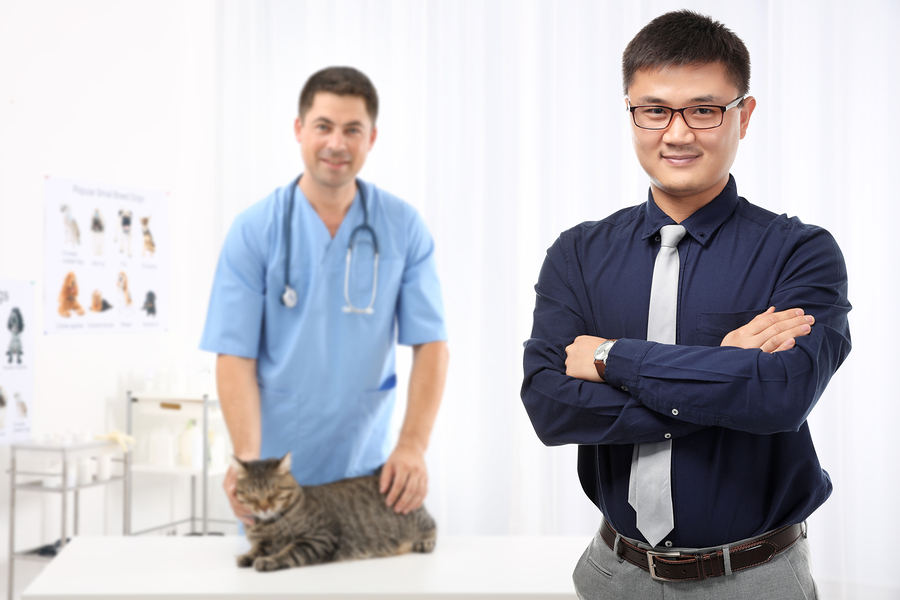 "Where do you draw the line between managing and micromanaging?" was the question asked recently at the Colorado Veterinary Hospital Managers meeting during a presentation on culture in the hospital setting.
Having been a manager myself, it's a hard question to answer—yet an excellent one to ask.
To manage or not to manage?
As a manager, you are responsible for the quality and outcome of projects. However, it isn't realistic to think that you can do them all, which is why delegating tasks to others is the only way to get everything done. You are the one who hired intelligent, motivated, and engaged team members, so empower them!
When do you lead a project, and when do you manage it? When do you micromanage it? While there are no clear defined protocols on this subject, it comes down to the nature of the project, the skill level of the employee(s), and the deadline.
In general, if the material is sensitive or complex, more oversight is necessary. If the staff isn't as well trained or is uncomfortable with the task, you need to be more involved until you are comfortable with their knowledge level. Finally, if a specific, hard deadline is the priority, frequent check-ins might be required. If you feel compelled to micromanage the situation, you probably should just do the assignment yourself.
A broken project
When a team member is assigned a project or task and it isn't completed the way you envisioned, then what? What process broke or was not in place for success?
Here are a few ideas to think about either before starting a task, or if it needs to be adjusted somewhere during the process.
First. Start with the big picture. Define the purpose and final outcome, verbally and visually (if applicable). Does the person have to do the project exactly the way you envision it, or are alternate avenues acceptable? Define the objectives at the beginning.
Are the final expectations clearly outlined from the beginning, or is it "see as you go" scenario? Projects that allow for leeway and creativity might have more flexible agendas. Projects that are more rigorous and detailed may require closer oversight. (Hint: You are a micromanager if you give equal oversight to all projects.)
Too much oversight might squash the creativity in others, leading to feelings of apathy and disengagement, especially in future projects. If creativity isn't allowed to morph on its own, then it will go away. If too much oversight) happens one too many times, then you'll have robots instead of people for team members.
Second. Provide and define tools and resources for success. Communicate to those engaged in the project what is available to them. Clearly outline parameters such as financial constraints, time limitations, people to collaborate with, and books or articles necessary for understanding.
Perhaps writing out the vision in a form of "SMART" would be helpful. This stands for specific, measurable, accountable/attainable, realistic, and timely. There can be variations on this outline as needed. Actually having a physical worksheet1 that can then be referred to may help the entire team. Use this tool as you see appropriate to achieve your end product or goal.
Third. Meet regularly to ensure the project is on track. This also sets small deadlines for the team. Make sure that you give those involved time during their normal work day to work on the project. Timeframes or workloads might need adjustment to achieve success.
Fourth. Focus on successes—not failures. According to an article in the Harvard Business Review, "Underlying your need to micromanage is a fear of failure. By magnifying the risk of failure, your employees engage in 'learned helplessness' where they start believing that the only way they can perform is if you micromanage them. It's a vicious cycle."2
Avoid the feeling of helplessness in your team by instilling a trusting culture that encourages questions. If people fear negative repercussions (for example, being told they are inept, especially in front of peers, or having strikes on their performance reviews), then the team is set up for failure. Providing an atmosphere of positive assistance and guidance when questions are asked establishes a foundation in which people will
be more likely to come to you for assistance prior to a problem arising.
Self-reflection
Is the act of micromanaging really worth risking the respect of others? When you micromanage someone, it says to them that you don't trust them to do the work and you don't believe in them as professionals.
Be honest about your personal expectations of any given project. Are you a perfectionist,3 and therefore all projects must be "perfect," or is there room for change and compromise?
Are you a micromanager? This can be a difficult question to ask yourself, yet it's one that is pertinent to the culture of your hospital. It's important that you find the balance of oversight and stay consistent in your style.
As a manager, you get to help create the culture. Create a vision for culture, fight your inner micromanager, and just let the projects take shape how others envision them. Chances are that things will turn out better than you thought they could be.
References
Denise J. Mikita, a certified veterinary technician with 20 years of experience, has worked in small animal and specialty clinic environments, and the Denver Zoo Hospital. She was executive director of the Colorado Association of Veterinary Technicians for 10 years and has served on multiple boards and organizations, including the National Association of Veterinary Technicians in America. She currently is executive assistant at CATALYST Veterinary Practice Consultants.