A dog was intubated before a dental procedure. The cuff was inflated. Then the endotracheal tube was tied to the dog's muzzle with recycled IV tubing.
As the patient was waking up after the procedure, the technician proceeded to extubate the dog. She deflated the cuff … but the endotracheal tube was difficult to remove. She kept pulling and eventually managed to remove the tube from the trachea. To her surprise, the cuff was still inflated, as shown in Picture 1. (See below.)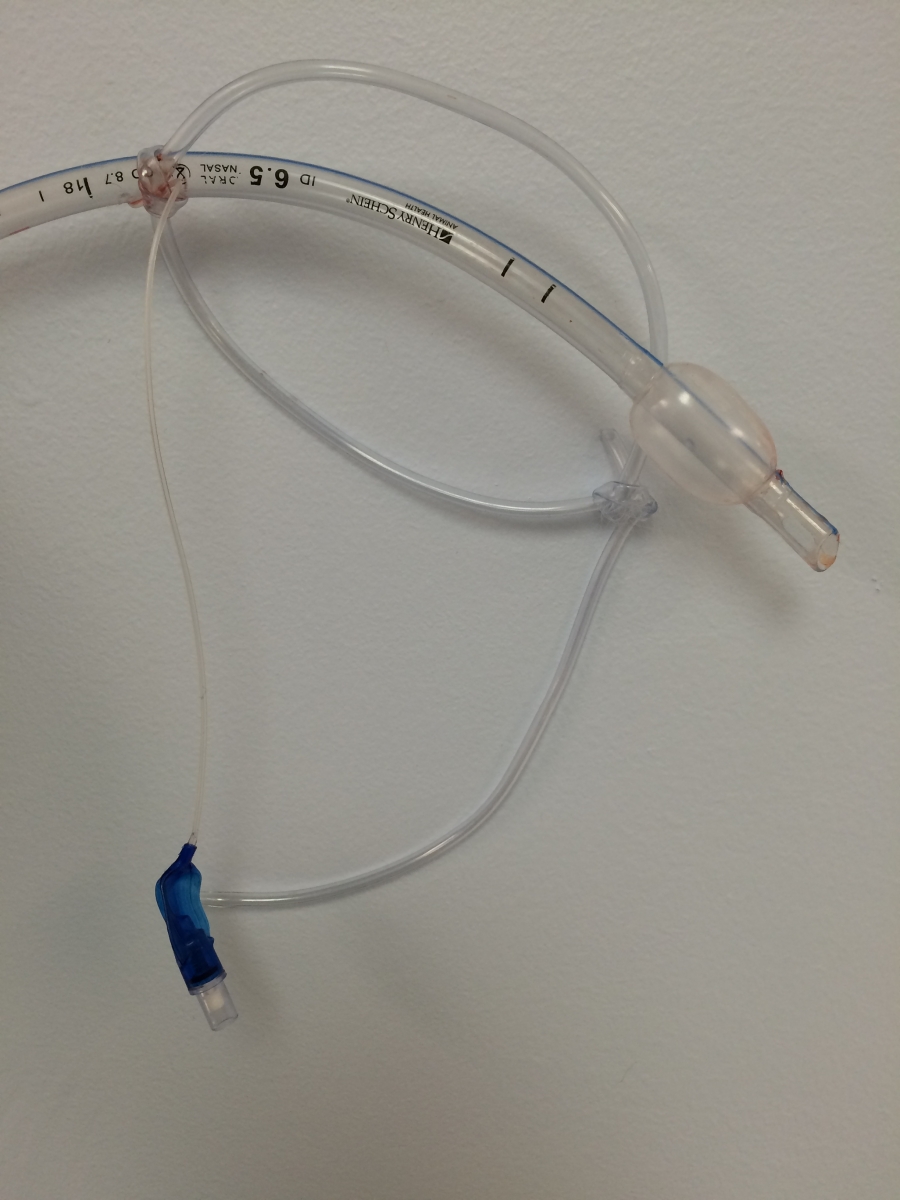 Phil Zeltzman, DVM, DACVS, CVJ
Picture 1.
What is wrong with that picture? Please formulate your response and then see the answer by clicking on the second page.
The reason the cuff could not be deflated fully (Picture 2) is because the tie, made of recycled IV fluid tubing, was placed inadvertently over the pilot tube (picture 3). The pilot tube is the name of the small tube that goes from the cuff to the balloon, where air is injected (picture 4).
PHIL ZELTZMAN, DVM, DACVS, CVJ
Picture 2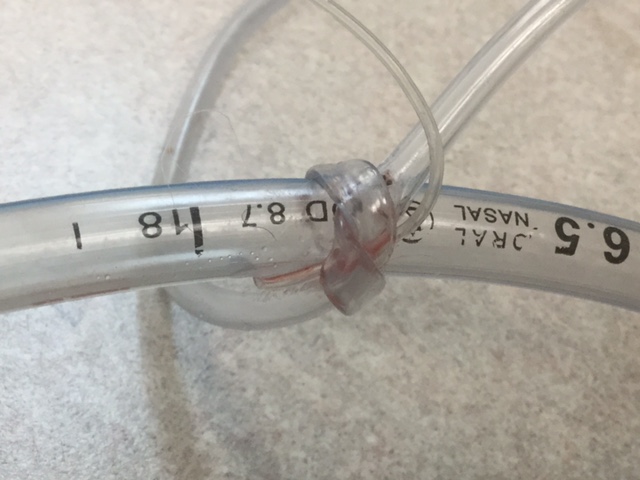 PHIL ZELTZMAN, DVM, DACVS, CVJ
Picture 3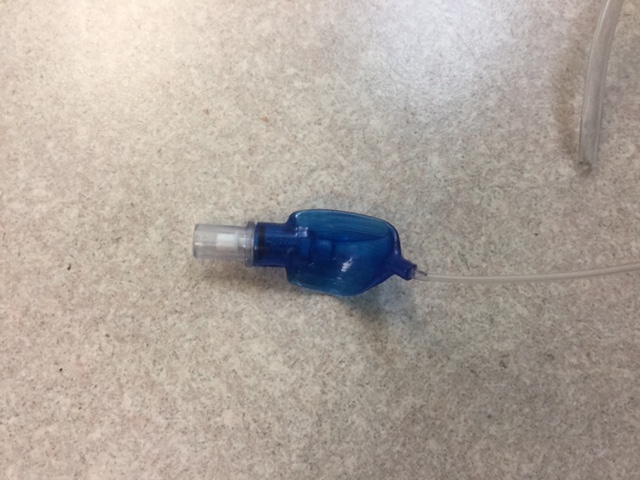 PHIL ZELTZMAN, DVM, DACVS, CVJ
Picture 4
This is a very unusual situation, but worthy of sharing with your colleagues and technicians to make them aware of the risk.
What strange things have happened in your clinic? Let me know in the comments.
---
Dr. Phil Zeltzman is a board-certified veterinary surgeon and author. His traveling practice takes him all over Eastern Pennsylvania and Western New Jersey. You can visit his website at www.DrPhilZeltzman.com, and follow him at www.facebook.com/DrZeltzman.