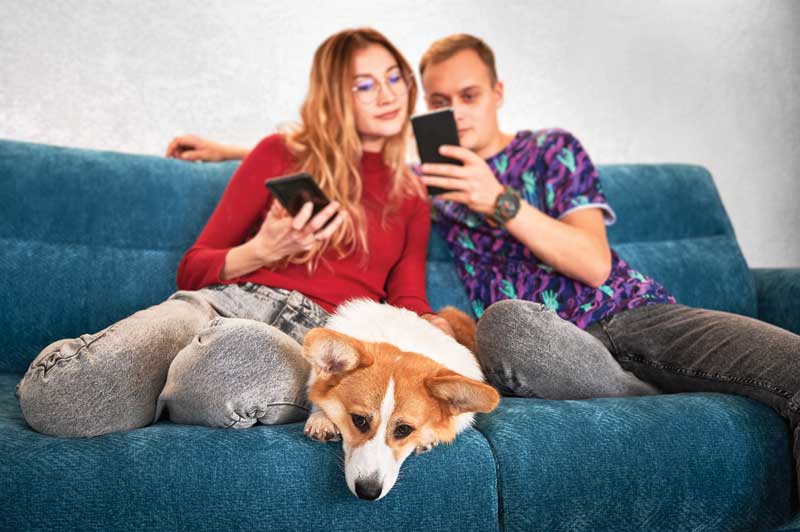 Suppose your friends recommend a business to you. What is your first reaction besides asking what their favorite reasons for going there were? To look it up online, right?
In this day and age, the world relies heavily on the internet, so make sure to leave a positive impression! Pretty much any business, or even person, can be searched on the internet and something pops up related to them in the results. Using your internet reviews to your advantage can help you learn some things about your business and even improve your clientele.
An important thing to remember is reviews are a first impressions for a potential client. You can also increase your online exposure and collect honest feedback (as well as incorrectly perceived feedback). Most importantly, you can use this information as staff training exercise to praise or correct any negative behaviors!
First impressions
Most of the world today researches places prior to going to them, whether it be a store, a destination, or where to purchase something. Let's say a pet has suddenly become critically ill overnight. First thing in the morning, the owner wakes up and Googles "emergency vets near me." Personally, I would look for the highest-rated clinic and check the reviews before calling!
Let's say the first review popping up says they brought their puppy Fido in and the receptionist was so rude and they made their critically ill pet wait in the lobby for two hours. After seeing this, would you be inclined to bring your pet to that clinic?
Oftentimes, if you have a negative review on your website or Google, it can possibly turn potential clients away. It is literally one of the most important first impressions your business can have. By monitoring your reviews consistently, you can respond quickly and try to rectify any negative review to avoid any potential loss of new clients.
Increasing your online exposure
With every review, you are increasing your online exposure. Even if you have a range of reviews rating from three to five stars, it helps push information about your clinic locally to any related searches. So, if someone searches veterinarians and your online exposure is high, more than likely your clinic will pop up in a keyword search.
Decent online exposure can direct new clients who know nothing about your clinic right to you. The more reviews you have the better! Let's say Fido's owner used the words "critically ill" or "veterinary lobby" in their review. If someone local to your area searches "veterinarians who treat critically ill pets" or "stylish veterinary lobbies," then guess what?
The review from Fido's owner has a great chance of showing up, which directs clients to you. Online exposure can also count as word-of-mouth. Fido's owner's review was just a deciding factor for a new client to either bring their pets to you or select another clinic.
Feedback can be honest yet perceived incorrectly
When reading online reviews, try to have an open mind. You can get a five-star review pointing out everything good about their visit and give yourself a pat on the back. You can also get a one-star review stating everybody was rude, the doctor did not seem to care about their pets, the technician handled a dog too rough, or even the wrong medication was filled.
Try not to immediately get frustrated and think this person is out to get you or they were incorrect in their perception. Negative reviews can help uncover issues about your practice.
Maybe the technician holding the dog incorrectly had not been trained properly. Maybe there was an emergency in the clinic so everybody was rushing around and could not tend to a pet in the usual timely manner. Or the doctors were so overloaded and bustling from room to room trying help every pet so it seemed they did not care.
Usually, once a review is posted it cannot be removed, so what can you do about it? You can respond directly to the review to show the owner you care. Sometimes offering to discuss their visit and following up with a phone call tends to work best.
Instead of trying to argue the review, let them know you have taken note of the issue and are taking steps to try to fix it. Also, remember to be transparent with clients while they are in the clinic, Personally, I would rather know what is going on than be left in the dark.
Staff training
Another great example of the importance of online and Google reviews is staff training. When I first started in the veterinary field, I used to get so nervous asking people to leave a review. Six years later, I now encourage it every chance I get. You can use the online reviews to either praise your staff or correct any behavior possibly causing a negative review from a client.
When using reviews, make sure to not just correct, correct, correct. You also want to share your positive reviews with the staff because it enforces their confidence in what they do on a daily basis. When clients leave reviews, most of the time they will not express it in person unless they are familiar with you.
A two-star review mentioning how the receptionist immediately turned someone away clues you in on a possible issue. You always want to investigate and speak with the staff member directly or as a group if they were not named. After all, being able to openly discuss negative reviews is also a must!
Instead of scolding them and telling them how wrong they were, try to give them a plan of attack for the next time. Instead of saying, "I'm sorry we're booked up," try saying, "I have a drop-off appointment available" or refer them to a local emergency clinic. Not only are the reviews important, but the follow-up after, whether positive or negative, is vital!
Next time you get an online review, think next about your action plan and how it affects your business. No matter if it is negative or positive, always remember it will always benefit your business in the long run. By either thanking a client for a great review or commenting you are sorry and you want to make it right shows your clinic cares.
Consistently monitoring your online/Google reviews can be so beneficial by using those reviews to improve your online first impressions, increasing your online presence and exposure, collecting honest feedback and using that feedback to be able to provide staff training or praise a staff member for the hard work that they provide every day. After all, sometimes we do not know what we are doing right or wrong if someone does not tell us. The only thing we can do is use it to our advantage!
Rachel Singletary is a practice manager in Lakeland Florida working with Family Vet Group who has started from the bottom and moved her way up. She has managed many different areas of animal hospitals and her top passion is inventory, staff development, and budgeting. Client satisfaction, growth and inventory are major factors in her daily life because she strives to provide a positive experience for both her clients and staff.