By Deborah Linder, DVM, MS, DACVIM (Nutrition), Board Certified Veterinary Nutritionist®, Clinical Associate Professor and Co-Director of Tufts Initiative for Human-Animal Interaction, Cummings School of Veterinary Medicine, Tufts University  •  Nestlé Purina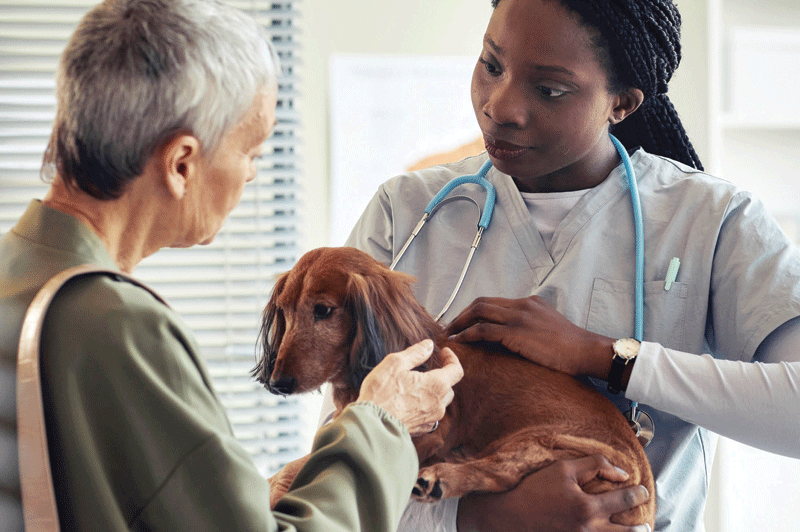 Every relationship between a pet and his or her family is unique, and success in weight management lies in understanding this complex dynamic. Here are some tips that can help set both pet and family up for success.
Assess the client's readiness for or resistance to change. A weight-loss program can entail major lifestyle adjustments, and spending time understanding the family's needs can guide your recommendations. Using open phrases to initiate the conversation can be useful, such as, "It sounds like you're concerned about your pet's weight affecting his ability to play. Tell me more about that." If families seem resistant to change or defensive about their pet's weight, discussing quality-of-life and health-related outcomes as a realistic primary goal can help. Instead of monitoring body weight, consider outcomes like ability to groom for cats, or pain or quality-of-life scales for any pet.
Support the human-animal bond. The strong emotional bond owners have with their pets can make them reluctant to withhold food or treats that they feel define their relationship. Asking about the relationship between the pet and all members of the household can help uncover the "nonnegotiables" that need to be discussed and included in the nutritional plan. Asking questions such as, "Is there anything you feel strongly about including in the plan?" or "What is your pet's favorite part of the day?" can help you develop a plan that both owner and health care team feel comfortable with.
Discuss evidence-based weight management. We've all had clients ask for our opinion about products with health claims. If a company is making claims about product benefits without evidence from peer-reviewed studies, they should be asked for supporting data. Likewise, when you are recommending a therapeutic diet or supplement, explaining how that product was formulated and what specific outcomes can be expected will help families understand the rationale behind evidence-based medicine.
Make the experience relatable. Illustrating your points with a story can be quite impactful. For example, I recently had to say goodbye to my 16-year-old dog. I tell families that had I not paid careful attention to her weight throughout her life, I might have lost her earlier. I emphasize how pets' lives can be negatively affected if they're even mildly overweight, and empower families with tools and knowledge to monitor their pets proactively.
Weight-loss programs that focus on traditional caloric restriction and physical activity may not be appropriate or successful for all families. Incorporating strategies that enhance and support the family-pet relationship can help you create a customized—and successful—plan.
This Education Center article was underwritten by Nestlé Purina .