Diana Sweeney is the parent liaison in the Division of Plastic Surgery at The Children's Hospital of Philadelphia. She is the only such parent liaison for pediatric plastic surgery in the United States.
Diana and I worked together to create the Best Friends Bash, a project I wrote about in my October 2013 column.1 Diana approached me recently to ask if we can shed light on an important topic: May 15 to 21 is National Dog Bite Prevention Week.
As a veterinary dentist whose hands and face are in the mouths of dogs daily, I have a healthy appreciation for the damage that can be done by their teeth and jaws, especially by large-breed dogs. When dog bites happen, children are often the victims. One study found that 72 percent of bitten children knew the dog.2 
Emotional Trauma from Dog Bites
Bites can create a series of life-altering events for the child and the family. The physical impairment that is sustained can cause loss of function. Aesthetic changes can be significant. Psychological long-term effects can be most damaging, both for the child and the parents.
Diana speaks of this: "In our experience, we have seen families actually break up over this huge physical and emotional trauma. A great deal of this stems from the guilt experienced by the dog owner and the child's caretaker at the time of the accident, which many times is a grandparent or babysitter.
"The grueling decision of whether to euthanize the dog afterwards can tear families apart due to differing opinions," she added. "The long-term effects for the child and family can be devastating: facial scarring, facial palsy and loss of eye, ear or limb. Treatment requires multiple surgeries to correct, if correction is even possible. The psychological implications can last a lifetime."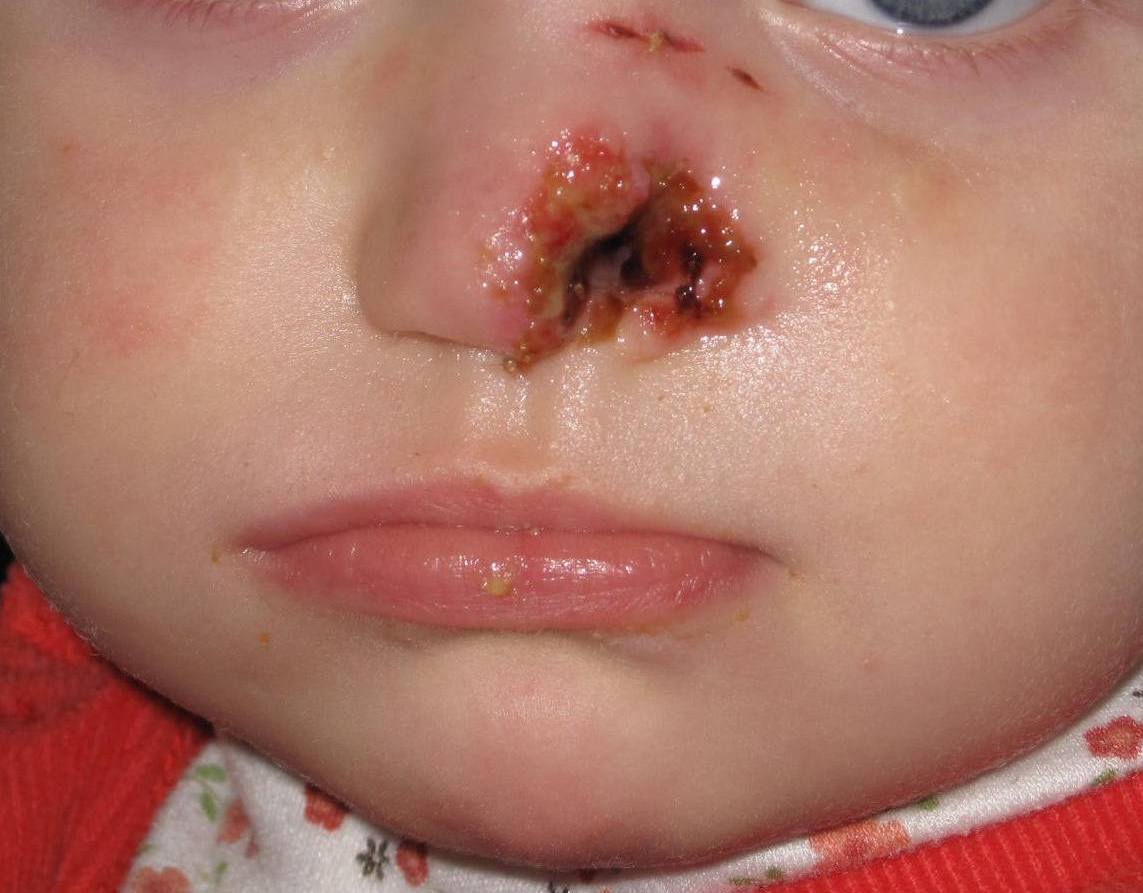 One study found that facial bites predominated (70 percent) in children up to 7 years old, and bites to extremities occurred in 72 percent of children older than 7 years.2 In a study that looked at motivations for biting, children less than 6 commonly were bitten in association with resource guarding, whereas older children frequently were bitten in situations involving territory guarding.3 
Summon an Expert
Jim Brown, DVM, a general practitioner at The Blue Cross Animal Hospital in Amherst, N.Y., sees the scenario all too often.
"When a pet bites for the first time, I routinely advise owners to arrange a consult with a veterinarian who is board certified in veterinary behavior," he said. "We do not recommend dog obedience classes or nonveterinary trainers for this problem. Boarded behaviorists can provide pet owners with a diagnosis, steps to take in handling the problem, and a summary letter, which might end with a very strong statement such as 'You can never trust this dog.'"
Dogs are not toys to be disposed of when they don't function as expected, but euthanasia may be warranted.
Dr. Brown emphasized: "Most clients do not have prior experience with dog bites. They use their emotions to make decisions and judge the behavior. Statements like 'He didn't mean it' or 'He's really a good dog' indicate that pet owners are thinking with their hearts. Most veterinarians have ample experience with dogs that bite. Those experiences, in the absence of a strong emotional attachment to the dog, often lead to very different conclusions about the behavior: 'He did mean it' and 'He's not a nice dog.'"
Brown discussed one patient: "A young couple brings in their new baby, a 10-week-old puppy. The problem occurs when the pet shows signs of aggression in the exam room, such as pinning its ears, curling its lips and trying to bite. The clients look at me in disbelief when I recommend a behavior consultation with a specialist."
We, as pet owners, want to give puppies the benefit of the doubt, but it's not a good sign when a puppy shows hints of aggression at this early age. When Brown sees these behaviors, he documents them in the medical record. If a patient has a known history of behavioral issues that were not addressed by the owner, the owner might be at a higher risk of litigious action if the owner's pet bites someone.
The Euthanasia Question
Putting a beloved pet to sleep can be a heart-wrenching decision. Dogs are not toys to be disposed of when they don't function as expected, but euthanasia may be warranted.
Brown's approach is this: "I ask clients: What clear sign would you use to decide to euthanize a dog that bites? Should a child lose a finger, a part of a cheek or an ear? It is easy to make that decision the day after a disaster occurs, but not so easy the day before.
"Sometimes I can emphasize the gravity of the situation by putting it in a different context. Imagine your son goes off to a camping weekend with the Scouts. You receive a call from the chaperones telling you he brought a Scout knife on the trip (i.e., your dog has teeth). Now imagine the chaperone said your son opened the knife and threatened someone with it (i.e., your dog growls at someone). That is a problem at a whole new level.
"Now imagine the Scout leader telling you that your son stabbed someone (i.e., your dog bites someone). That is a critical behavioral problem that requires serious attention by trained specialists. Similarly, dogs that bite people have a serious behavioral problem that should not be ignored or rationalized."
Dog bites that occur with family members often are not publicized because they have no feel-good component. In fact, the situation might be ignored due to feelings of shame and guilt.
I hope this month's column will encourage discussion and action about these difficult situations before life-changing bites occur.
References & Recommended Reading
"Veterinary and Human Craniofacial Patients Meet Face to Face," by John R. Lewis. Veterinary Practice News, September 2013. Online: http://bit.ly/1pXBq46
"Behavioral Characteristics Associated With Dog Bites to Children Presenting to an Urban Trauma Center," by I.R. Reisner, et al. Injury Prevention, 2011; 17(5): 348-53.
"Behavioral Assessment of Child-Directed Canine Aggression," by I.R. Reisner, et al. Injury Prevention, 2007; 13(5): 348-51.
"Effects of Gender and Parental Status on Knowledge and Attitudes of Dog Owners Regarding Dog Aggression Toward Children," by I.R. Reisner, et al. Journal of the American Veterinary Medical Association, 2008; 233(9): 1412-9.
---
Dr. John Lewis practices veterinary dentistry and oral surgery at NorthStar VETS in Robbins-ville, N.J. Columnists' opinions do not necessarily reflect those of Veterinary Practice News. 
Originally published in the May 2016 issue of Veterinary Practice News. Did you enjoy this article? Then subscribe today!