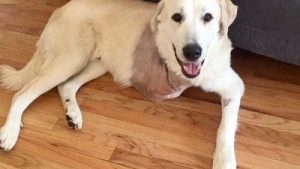 The Tripawds Foundation has announced expansion of its Amputation Surgery Assistance Program (ASAP) veterinary financial aid fund, which aids families in financial need due to the unexpected expense of amputation for their dog or cat.
The Tripawds Foundation also provides reimbursement for certified canine rehabilitation services and free pet amputation brochures for clinics to offer their clients facing a limb cancer diagnosis and/or amputation surgery. These materials help save veterinarians time spent answering common questions and provides links to such support resources as the Tripawds Helpline, a toll-free volunteer-staffed emotional support hotline for pet owners coping with amputation recovery and care.
At the 90th annual Western Veterinary Conference March 5-7 in Las Vegas, the Tripawds Foundation will be educating attendees about outreach and financial assistance programs just for clients facing amputation for their pets.
Tripawds founders Jim Nelson and Rene Agredano will be available for interview during the WVC conference with spokesdog Wyatt, a three-legged German shepherd dog who lost his leg due to neglect as a puppy. Visit them at booth #1032 on the exhibit floor.
The Tripawds Foundation is a 501c3 public charity formed in 2014 with the mission to help three-legged pets and their people everywhere. The Tripawds network hosts 1,000-plus free three-legged dog and cat blogs, and has more than 13,000 registered members.