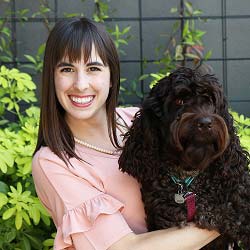 Veterinary professionals looking to expand their knowledge of the prevalence of illnesses across the U.S. are sure to benefit from Trupanion's upcoming continuing education (CE) webinar.
Led by Mary Rothlisberger, ACAS, MAAA, associate actuary at the pet insurance company, "Regional and seasonal: Mapping pet illnesses and accidents" is a free, RACE-approved, 1 interactive credit course that is scheduled to go live Sept. 10 at 2 p.m. EST.
The seminar will explore the prevalence of accidents and illnesses across the U.S., highlighting regions and seasons prone to certain conditions, and discussing how often these illnesses are present in the rest of the country.
The webinar is part of VetMedTeam, an online resource that offers CE to veterinarians, credentialed veterinary technicians, and practice team members.
For those unable to attend the live webinar, VetMedTeam will notify members when a free self-study course becomes open for enrollment. All who sign up for the live webinar, regardless of live attendance, also will receive emailed information.
Membership in VetMedTeam is free and open to all members of the veterinary practice team, as well as veterinary and veterinary technology students.
To register, click here. For more information, contact ce@vetmedteam.com.