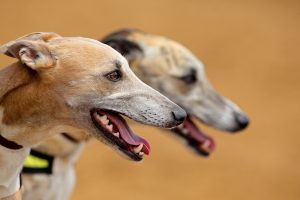 Instead of giving out trinkets, a pet insurance provider will use its booth at the upcoming Western Veterinary Conference (WVC) in Las Vegas, Nev., to help animals in need.
For every visitor at the booth (#1019), Trupanion will donate $5 to the Nevada Society for the Prevention of Cruelty to Animals (SPCA).
Last month, the company took the same initiative at the Veterinary Meeting and Expo (VMX), in Orlando, Fla., raising $4,715 in donations for Greyhound Pets of America – Greater Orlando.
"With the recent ban on commercial dog racing in Florida, we knew greyhounds would be most affected and there would be a greater need for adoptions in the coming year," said Margi Tooth, chief revenue officer at Trupanion.
"We were thrilled with the response from all of the attendees who stopped by Trupanion's booth at VMX and we're glad to have been able to support Greyhound Pets of America – Orlando, and their cause, as a result."
The company will also be giving out "I Donated!" pins to every visitor of the booth who participates.