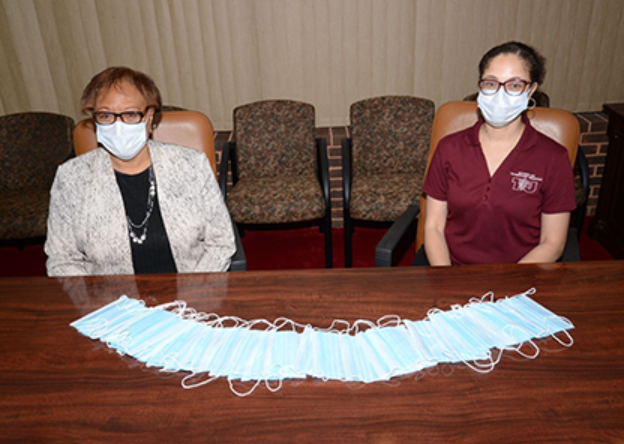 Veterinary students at Tuskegee University College of Veterinary Medicine are better prepared to perform routine procedures, thanks to a contribution from Zoetis.
The animal health company has gifted surgical masks to the college for use in its teaching hospital.
The donation, says the college's dean, Ruby L. Perry, DVM, MS, PhD, Dip. ACVR, was made under the direction of Christine Jenkins DVM, DACVIM, chief medical officer at Zoetis and Tuskegee alumnus.
"Zoetis recognizes the unprecedented change COVID-19 has brought to educational institutions," Dr. Jenkins says. "The safety and well-being of faculty, staff, and students is paramount as institutions strive to fulfill their missions."
While not protective against COVID-19, the non-sterile surgical masks may be useful for routine veterinary procedures, Zoetis says.
"The continuation of collaboration among academic, industry, and public communities is critical to navigating and survival through this pandemic," Dr. Perry says.
"The COVID-19 pandemic has required and continues to require patience and support of each other as we continue to navigate these difficult times for our Tuskegee University family, community-at-large, and the world."