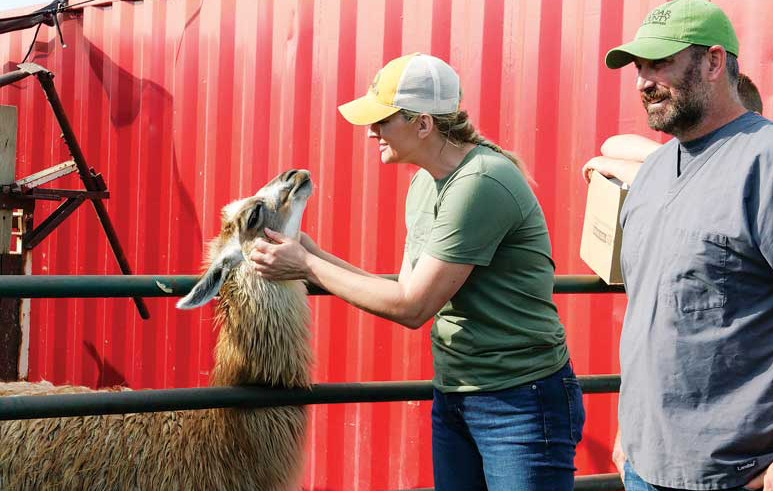 Animal Planet's hit series, Emergency Vets, first aired back in 1998, and, since then, veterinarians and their patients have delighted and captivated television audiences worldwide.
Indeed, more than 25 reality TV veterinarian shows have been broadcast in the U.S., and there are at least eight shows currently featuring veterinary practices from Bondi Beach to the Yukon.
Veterinarians and staff featured in these hugely successful shows have gained international fame and large followings. With popularity often comes controversy, and they have not escaped their naysayers; but, despite criticism from a tiny faction within the profession, the veterinarians are overwhelmingly loved and respected by the viewing public, and there is no sign of the trend slowing down.
Universal unifiers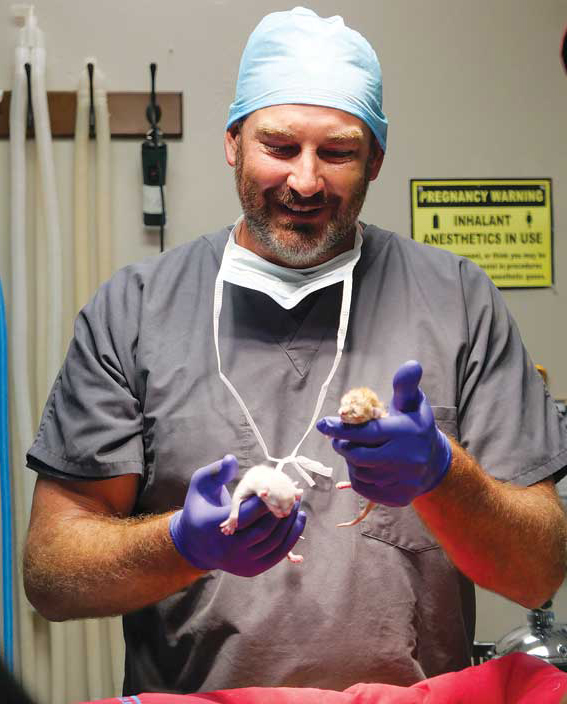 So, why are these shows so popular? Whether it is house hunters, housewives, or vets, reality shows appeal to our love of human drama. People enjoy being a "fly on the wall" and, in this case, becoming emotionally involved in the lives of veterinarians, their staff, and pet owners.
According to the TV veterinarians we spoke to, the animals are the greatest attraction and the real stars of these shows.
"People love animals, especially kids, and these shows appeal to everybody, of all ages and from all places," says Dr. Jan Pol, star of the longest-running reality TV veterinarian series on Nat Geo Wild, The Incredible Dr. Pol, which is heading into its 20th season this year. "We get letters from all over the world from kids wanting to be vets, from Southeast Asia to the Netherlands and Germany."
Erin Schroeder, DVM, who co-stars with husband Ben Schroeder, DVM, on the Nebraska-based show Heartland Docs agrees. "Animals are the universal uniter," she says. "They unite us. Our love for them, and their unconditional love for us—that transcends any audience."
People also love seeing the behind-the-scenes action in the surgery rooms and are relieved when pets feel better after treatment, says Vernard Hodges, DVM, one of the stars of Nat Geo Wild's Critter Fixers: Country Vets. "Everybody loves to see little Fluffy leave a happy, healthy puppy," notes Dr. Hodges, who co-owns and runs Critter Fixer Veterinary Hospital in Central Georgia, with his TV co-star and best friend, Terrence Ferguson, DVM.
While some reality shows are often staged, this is gritty realism. Veterinarians trudge through mud, treat all kinds of conditions, and welcome any animal needing help—from hedgehogs to llamas.
There's never a dull moment for the Critter Fixers. "We've been filmed giving anesthesia to a camel and a C-section to a snake," says Hodges. "We're in the middle of Georgia and have to go out to farms when it's hot and cold. We even went out in a hurricane once to help birth a cow."
Apart from interviews with pet owners, and follow-ups with patients and veterinarians, everything viewers see in these shows is unscripted. The cameras simply follow the vet during a normal workday. "I do my work and all they do is film what I do," explains Pol. "Nothing is made up for TV—everything you see on our show is real. This is what people love about our show and why it's so popular."
Bringing exposure to the profession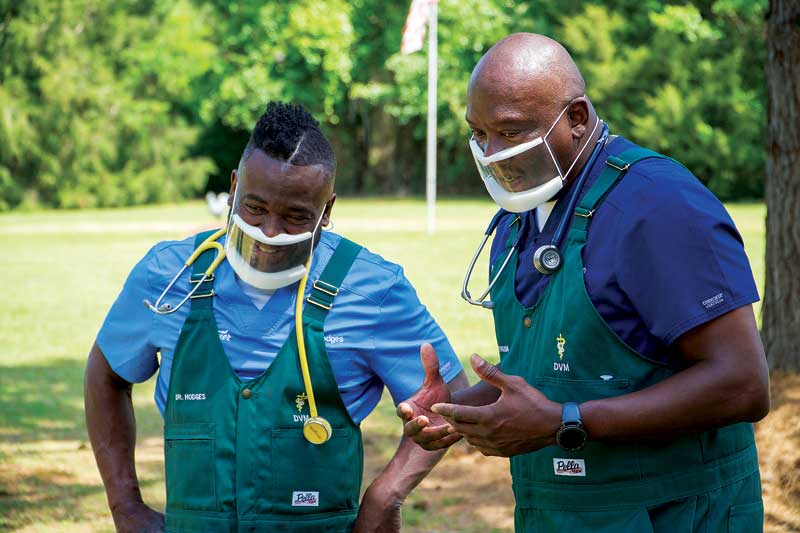 As well as entertaining, veterinarian reality shows are educational, exposing viewers to all types of veterinary medicine, including rural veterinary practices.
"We've brought the farmer back into the American living room," says Pol, himself a large animal expert, originally from the Netherlands, who opened his practice in Central Michigan in 1981. "We show that the farmer is taking care of the animals—if you don't take care of the animal, the animal isn't going to take care of you."
Dr. Ben Schroeder jokes, "We have to concentrate on farm animals, since cows outnumber people in Nebraska four to one. It's been amazing how much people in our areas love their animals, if they're farm animals doesn't matter, they still love them as much as dogs or cats."
Other shows highlight specialties within veterinary medicine. Nat Geo Wild's new series Pop Goes the Vet with Dr. Joya, is one of the first ever shows on veterinary dermatology, starring Joya Griffin, DVM, who practices in Louisville, Ky.
"We're a pretty unknown and fairly small specialty when it comes to veterinary medicine," explains Dr. Joya, one of only four Black female veterinary dermatologists in the whole U.S. "It's been amazing to show the world the transformations I can make in my pet patients. They come in with chronic illnesses that families have dealt with for months or years, and I love being able to give them back their babies in full health and looking great again."
TV vet shows are not only popular; they are also inspiring generations of kids—who are some of the biggest fans—to explore veterinary medicine.
Drs. Hodges and Ferguson are hoping their TV presence, community work, mentoring, and special programs for kids, including Vet for a Day, can help diversify the profession. Barely two percent1 of veterinarians are Black, according to 2017 figures from the U.S. Bureau of Labor Statistics.
"We try to move the needle—and we've made a great impact," says Ferguson. "I wanted to be a vet since I was eight years old, but it wasn't until I was a junior in college that I saw the first Black veterinarian. I was discouraged, which is why Dr. Hodges and I are so adamant about being examples and want to educate young Black kids on how they can become vets."
Joya agrees it is important for young people to have mentors. "It's hard for kids to even consider the profession if they haven't seen someone who looks like them in that field."
The Schroeders are hopeful these shows also help viewers better understand the profession, which can often be extremely challenging, with burnout, compassion fatigue, and a high suicide rate.
"I hope by being open and honest, showing how hard it is sometimes it will help educate clients about what we go through every day as vets," says Erin Schroeder. "Nobody's trying to do a bad job, sometimes things go well, sometimes they don't, despite our best efforts," she adds. "We need to be kind to animals and need to be kind to each other."
Joya wants to also highlight the benefits of veterinary medicine. "I want people to see you can also have a happy, healthy life as a vet," she says.
"We're in one of the most-loved professions," adds Ferguson. "When you watch these vet shows, you get to see the whole process. It puts us in an even more positive light."
Viewers love to see the interaction between humans and animals. "There's nothing better than taking care of something that doesn't have a voice," says Ben Schroeder. "When you see amazing people be great human beings on TV, you want to watch that over and over."
And people love reality veterinarian shows simply because they love their pets. "Even pets love vet shows," jokes Joya.
Alison Hill is a freelance writer, journalist and producer, who speaks regularly on BBC Wales radio news shows and writes a monthly journalism blog for WritersDigest.com.
Reference
Nolen, R. Scott., "Being Black in a white profession." April 14, 2021. https://www.avma.org/javma-news/2021-05-01/being-black-white-profession