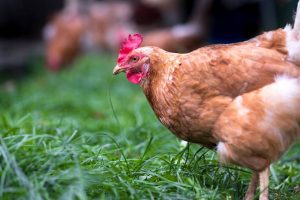 The University of Arizona (UA) School of Animal and Comparative Biomedical Sciences (ACBS) has received a $1.5-million gift to establish an endowed chair in food safety education.
Victor P. "Vic" Smith, chief executive officer of JV Smith Cos. in Yuma, Ariz., made the donation in contribution to the future of food safety.
Margarethe Cooper, PhD, an assistant professor of practice in animal and comparative biomedical sciences, was chosen as the inaugural holder of the Victor P. Smith Endowed Chair in Food Safety Education.
"Education in food safety is becoming increasingly important in our lives," said Patricia Stock, PhD, interim director of ACBS.
"The generous contribution of Mr. Smith will not only contribute to the enhancement of student educational and engagement opportunities, but will also help increase the visibility of our food safety program at national and international levels."
Smith is actively involved in the Arizona community and agricultural organizations. He has served on more than a dozen boards over the past 30 years and is a longtime supporter of the UA College of Agriculture and Life Sciences.
During her postdoctoral training at the UA, Dr. Cooper studied the bacterium Campylobacter jejuni in the food chain. She was also a research affiliate for the U.S. Department of Agriculture (USDA) in Albany, Calif., where she conducted research in the food safety and microbiology unit, analyzing the molecular interaction of Escherichia coli O157:H7 on lettuce using next-generation sequencing.
The support of the endowed chair will help Cooper further her research in food toxicology, while training students to fill food safety roles in domestic and international business.