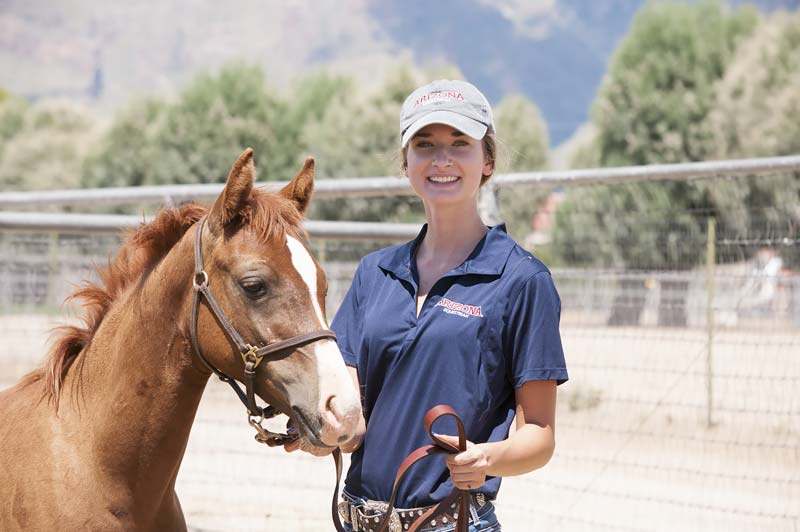 Students interested in veterinary medicine will now be able to study at the University of Arizona (UA).
The school has received approval from the American Veterinary Medical Association (AVMA) to open the state's first public College of Veterinary Medicine.
The program's year-round curriculum allows for graduation within three years. Students will spend their first two years in preclinical courses, and their third in clinical training rotations at private and corporate practices, including specialty hospitals in metro areas, mixed animal practices in rural areas, and zoological facilities.
"Our goal is that students will have their hands on animals in the first week and all the way through the curriculum," says the college's dean, Julie Funk, DVM. "We have a real focus on making sure students are learning veterinary medicine in context, looking at what they're learning in the classroom and how that relates to what they're going to do in practice."
The hybrid-distributive teaching model will utilize UA facilities, including the Campus Agricultural Center, and a network of more than 250 veterinary practices to serve as clinical training sites.
"We are also focusing on the needs of rural and other underserved areas for veterinary medicine," Dr. Funk says. "We are hopeful that by being able to offer these highly skilled people a professional degree in state, they're more likely to stay in Arizona and serve the people of Arizona."