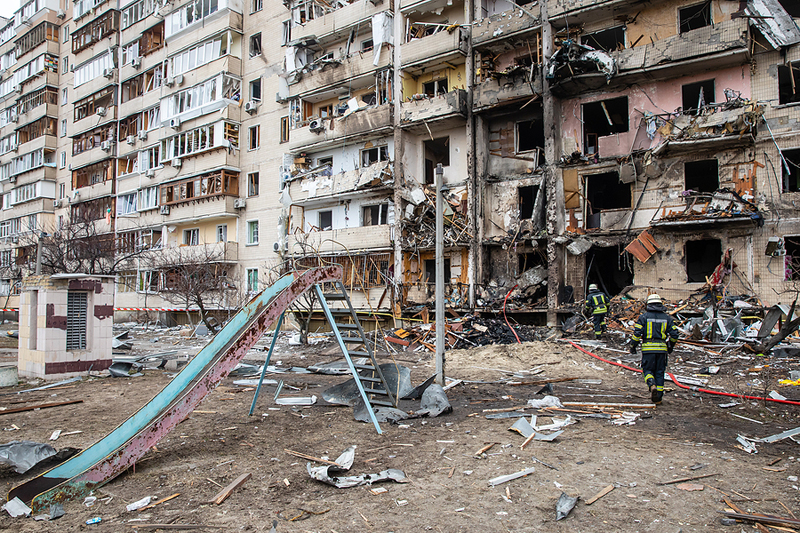 Humans and pets impacted by conflict in the Ukraine have received $200,000 in urgent relief funding, thanks to the support of two animal health groups.
The contribution, which will provide food, medical care, disaster relief, and emergency support for veterinary and animal welfare organizations in and around the Ukraine, was donated by the American Veterinary Medical Foundation (AVMF). The organization, which is the charitable arm of the American Veterinary Medical Association (AVMA), received a $100,000 donation from Merck Animal Health, which it then matched for a total contribution of $200,000.
AVMA is asking association members and the general public to consider contributing to relief efforts by donating to AVMF.
"Many organizations, including veterinary medical facilities, animal shelters, and animal rescue groups in Ukraine and neighboring countries are courageously providing care to people and animals affected by the crisis," says AVMA president, José Arce, DVM. "They can't do it alone. We encourage AVMA members and the public to contribute to our relief efforts. Together, we can make a difference and support people, animals, and those who care for them."
AVMF will be responsible for directing distribution funding, with 100 percent of donations going toward those in need and providing animal care.
"People and animals in Ukraine desperately need help, and we are very grateful to Merck Animal Health for its generosity," says AVMF chair, Douglas Kratt, DVM.
To donate, click here.