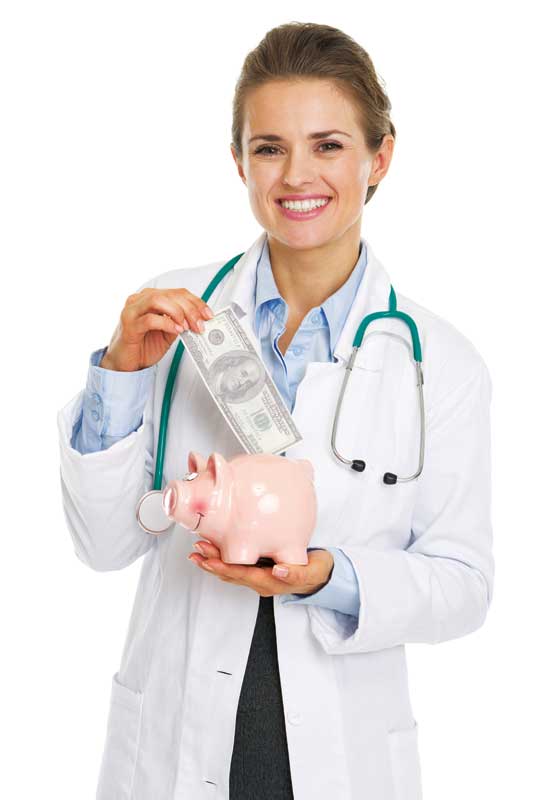 Thirty months (and counting), two furiously determined women, a forbearing team, and a whole lot of Cuban coffee. That's what it took to make our practice's long-overdue remodel-slash-expansion happen. Allow me to share the timeline breakdown on our leasehold improvement upon 3,000 square feet (1,500 pre-existing):

Month 1: Planning

Month 3: Financing

Month 4: Permitting phase begins; setbacks due to new fire code-related regulations

Month 11: Breaking ground

Month 13: Unforeseen plumbing infrastructure troubles and permitting setbacks

Month 15: Holiday construction break (South Florida works differently than elsewhere)

Month 16: Permitting for Phase 1

Month 17: Move in to Phase 1

Month 18: Asbestos found! Permitting- and remediation-related delays

Month 20: More asbestos-related delays (seriously)

Month 21: Phase 2 permitting

Month 22: Phase 2 move-in

Month 23: Mold found! Corroded plumbing detected! Permitting and remediation delays

Month 24: Another round of financing (due to extreme setbacks)

Month 26: Phase 3 permitting

Month 27: Move in to Phase 3

Month 28: Final permitting

Month 30: Post-permitting finishing touches (ongoing as of press time)
Whether it's from-the-ground-up construction, a major remodel, or a much-needed facelift, and whether you're a practice owner, an associate, or a team member mired in any of these processes (and chances are you will be if you're in the biz long enough), you'll need a few fundamental bits of advice if you're to survive the slings and arrows that contractors, landlords, zoning boards, municipal officials, clients, employees, bankers, and other stakeholders will whiz your way.
Not that I've prepared an exhaustive list, mind you (or what seems like a terribly serious one at times). Still, I offer it in all its glory with the goal of orienting you in the Way of Veterinary Practice Design and Construction:
1. Owners, be prepared to kiss your credit rating goodbye
I'm not saying it'll happen to you. But all those hard hits to my credit absolutely took their toll. Two hundred points later, I'm reeling from the tumble. Good thing I've got something to show for it … and that my ego has learned how to take hard hits, too.
2. Speaking of your ego …
You may think you know a lot about construction, but the truth is, you are a veterinary professional—not a lender, an architect, or an engineer. Consequently, there will be plenty of times you'll wish you could invite that smug contractor into your next splenectomy so you can prove that you really are good at something (beyond signing his checks, that is).
3. Keep a tick list
Not that kind of a tick. But the idea is the same: It's a list of all the creepy-crawly leftover items we wish we'd remembered to ask the contractor to address before handing over that last check.
Fun fact: Getting your guys back after they've moved on will—I promise—be harder to manage than spaying a fat Rottweiler in heat during your lunch break.
4. Pay in stages
It might seem obvious, but split the work into several stages, and hold onto each subsequent check like it's gold. I mean, it is.
Quick tip: Don't make the mistake of paying your contractor on Dec. 8, or you may not see workers again until Jan. 8. (True story.)
5. Be prepared to borrow more than you think you'll need—by a lot
It should go without saying, but cash is critical. Maintaining a robust flow when big payments come due can be daunting for those who make the mistake of borrowing too little. Yes, we learned the very hard way that cash is king. In our final stages, we actually resorted to borrowing from our parents, ex-bosses, and best friends. Oh, and then there were the three zero-percent interest cards I asked my boyfriend to apply for (as my credit was shot to hell).
Fun fact: In a pinch, you can pay your contractor in $500 Home Depot or Lowes gift cards.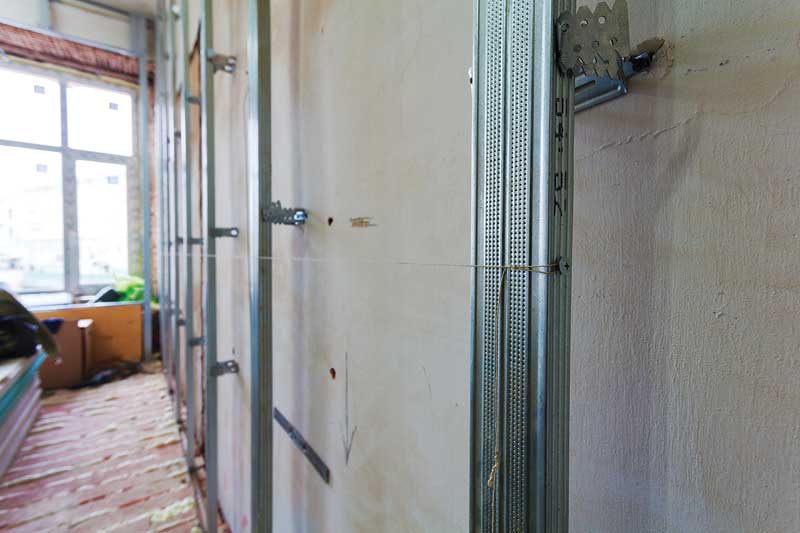 6. Don't underestimate the power of your friendly neighborhood petty bureaucrats
While cost overruns were mostly due to unforeseeable expenses like mold, asbestos, and corroded plumbing, permitting also proved a major source of unplanned fees and expensive delays we should have expected.
 7. Respect your team's stress
Believe me, your team members will suffer right alongside you. So here's where your leadership skills will be tested most. To that end, the most important thing you can do is help them keep their eyes on the prize—improving patient care and their working conditions (not to mention their earning potential). Communicating that vision is where you'll shine as a true leader.
8. B*tch or bovine? Pick your 
poison, ladies!
This is not the brave new world you think it is. Women are treated differently in business. More so by some industries—and construction definitely is one of them. Of course, your treatment will depend to a large extent on the attitude of your contractors and municipal powers-that-be. Here's the reality: In most U.S. markets, the entire culture of the industry is complicated for women, be they industry employees or check-wielding clients.
Consequently, women-owned practices can be at a disadvantage when it comes to negotiating agreements and managing work. Conclusion: You might as well act the "b*tch on wheels" they'll assume you are unless you let them treat you like the bovine doormat they'd rather walk all over. Sadly, there doesn't seem to be much room in between.
9. Your sanity matters more than whether things go according to plan …
… because they won't. I promise. And that's OK. Because this too shall pass. l
Dr. Patty Khuly owns a small animal practice in Miami and is a passionate blogger at drpattykhuly.com. Columnists' opinions do not necessarily reflect those of Veterinary Practice News.