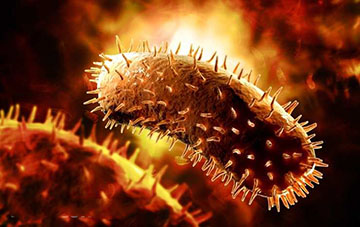 Health departments in Washington, D.C., and Virginia are investigating a case of rabies contracted by a dog vaccinated against the disease.
Fred was sick but not showing symptoms of the virus when he was boarded at an area dog day care facility in mid-July.
According to Vito delVento, DVM, lead veterinarian at the Washington, D.C., Department of Health, Fred had been vaccinated in Virginia.
Dr. delVento said it's unclear at this time how Fred was exposed to rabies, and that it's possible the vaccine failed or that Fred's immune system failed to show an appropriate response.
Fred was euthanized July 20.
Update: Aug. 3, 2017:
After Virginia and Washington, D.C., dog owners received notification yesterday that their pets may have come in contact with Fred, the allegedly rabies-positive bulldog, the Department of Health says the bulldog did not have the disease.
A test from the Centers for Disease Control and Prevention confirmed the dog's tests were negative. Health officials say that owners who started a vaccination series for their dogs should stop.
"Once the initial rabies test was positive, we had to act quickly to inform the public and to begin treatment of anyone exposed. Rabies, left untreated, is fatal. We are relieved that the CDC test confirmed that the bulldog, was not, in fact, rabid and that the public was not at risk," said the Department of Health in a statement.