Suggested Veterinary Products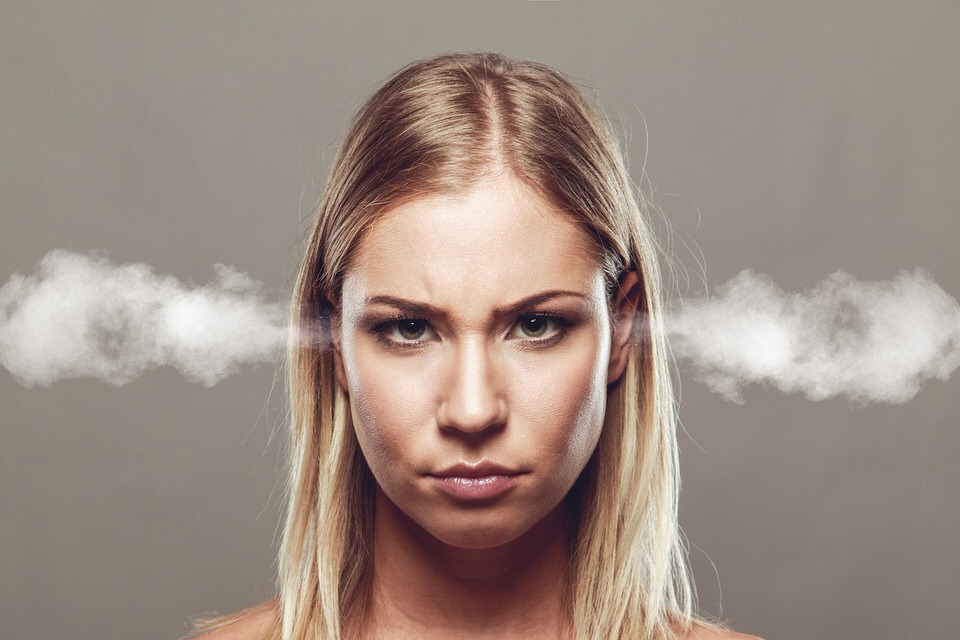 While your team strives to create five-star experiences for every pet owner, you won't please all clients. Do the best you can, but some clients you can do without. An American Veterinary Medical Association survey found veterinarians had been victims of cyberbulling by a 1-5 ratio.1
Take a three-strikes approach when resolving conflicts. Here are three problem clients and how to correct their bad behavior.
Clients Who Make Unreasonable Demands
A pet owner calls five minutes before closing, asks you to refill her dog's medication and makes you wait for her to arrive 30 minutes after you've closed. In addition to paying your employee overtime, you'll communicate that this "emergency refill" habit is acceptable. What gets rewarded gets repeated. Document instances with alerts and notes in your practice-management software.
Correct this bad behavior the first time it occurs.
Strike 1 includes telling the client, "I regret that our hospital will be closed before you can arrive. We can have your dog's prescription ready in the morning when we open at 8 a.m. I will set up a text reminder to alert you one week before the next refill will be due so you'll have plenty of time in the future. You also may request refills through our website/app and pick up prescriptions the same day when submitted by 2 p.m. Shall I have your dog's medication ready in the morning?"
If the last-minute demand continues, use the broken-record technique to restate what you can do.
During Strike 2, say, "I regret that we will be closed. We will have your prescription ready at 8 a.m. tomorrow. We will text you refill reminders in the future so you may have timely requests."
If emergency refills become a chronic behavior, the practice manager or technician supervisor who is in a leadership role would respond to the client's unreasonable requests.
At Strike 3, say, "I regret that we are unable to refill your prescriptions on short notice. We sent you text reminders so you could get timely refills, and we offer the convenience of ordering through our website and app. We value your business and provide solutions to make it easy for you to request refills. We need at least a one-hour notice for medication refills. Do you agree to provide timely requests so we may get your pet the medication it needs?"
Owners Who Miss Appointments
A dog or cat owner may spend $600 or more on a pet's checkup, including an exam, vaccines, diagnostic tests and preventives. If a client no-shows three or more times, he has cost you $1,800 in lost business.
When clients are 15 minutes late for appointments, text them. This lets you determine whether they are on their way and will need to be worked back into the schedule, or if they are unable to keep appointments. Text, "We expected to see you at <time> for <pet name>'s appointment. Reply YES if you're on your way, RS to reschedule." If the client replies yes, text, "Thank you for letting us know you are on your way. We will discuss options to see <pet name> when you arrive. See you soon!" Respond to a RS reply with, "Thank you for requesting to reschedule <pet name>'s appointment. We will call you today."
When a late client arrives, convey compassion, not annoyance. Say, "Let's see which choices we have to see your pet." On-time clients always take priority because you're rewarding good behavior. Based on your schedule, offer the late client a work-in appointment, day admission or to see another veterinarian if available. Teach receptionists to have consistent yet friendly responses. Clients may arrive late for reasons beyond their control such as traffic accidents. Frazzled pet owners will remember that you removed their road rage and replaced it with great customer service.
Each time a client no-shows, put an alert in your software. Create a three-strikes policy for chronic no-shows. If a client misses three consecutive appointments during 12 months and calls to schedule the fourth appointment, say, "We're happy to see your pet. Because you previously missed three consecutive appointments, I will need you to prepay the exam charge over the phone to schedule this appointment. This is a one-time prepaid exam fee. Once you keep this appointment, we can schedule future appointments without advanced payment." Don't post this policy in your lobby because it may be off-putting to good clients. Simply have receptionists explain the policy to chronic offenders. You'll quickly correct their bad behavior. If they no-show a fourth time, at least you've collected the exam fee instead of zero dollars, and then fire the client.
Patrons Who Owe You Money
Despite clear communication that payment is due at the time of service, the pet owner breezes by the checkout counter and hollers, "Just put it on my account." Collection letters, calls, emails and texts have been ignored. You question whether you'll ever get paid.
To prevent collections, have payment policies on your new client registration form and every treatment plan for surgery, dentistry and hospitalization of sick pets. Your payment policy should state: "Payment is due when services are provided. Prepayment may be required for emergencies, infectious disease cases and new clients. For your convenience, we accept cash, checks and major credit cards. We offer <third-party financing>, a payment plan with deferred interest for qualifying clients." Use the term "prepayment" rather than "deposit" because the client won't get money back when services are finished. The pet owner is paying half the balance upon admission and the remaining amount at discharge.
Strike 1 involves the practice manager calling to collect within 24 hours of the client leaving without paying. Say, "We appreciated the opportunity to care for <pet name> and hope he is healing well at home. When you left yesterday, you forgot to pay your balance. Your total was <amount>. Which credit card would you like to pay with over the phone?" The client may have been emotional over a sick pet and simply forgot to pay. You want to maintain the relationship and get paid.
If the client is unable to pay now, explain your third- party financing program and offer to have the balance financed. Follow up with a text if you get the client's voicemail. Text, "Just a gentle reminder that you have an open balance of <amount> for <pet name's> surgery. Please call us at 555-555-5555 with payment. Thanks, and get-well wishes to <pet name>!"
Set an alert in your practice-management software, notifying receptionists that this client cannot charge future services or products and has an outstanding balance you're attempting to collect.
The client visits to buy preventives, and the receptionist sees the open balance. Strike 2 would lead the employee to collect payment, "Welcome back, <client name>. I would be happy to refill your pet's flea and tick preventives. You have a balance of <amount> for your pet's surgery. The total for your refill and surgery is <amount>. Which payment method will you use today?" If she can't pay, offer third-party financing. She cannot charge today's preventatives and dig deeper in debt. The receptionist also could say, "Let's have you talk with our practice manager so she can help you find payment solutions."
After sending collection letters, Strike 3 is a final attempt. Text: "Final reminder that you have an outstanding balance with us. You will be sent to collections in two days. Call 555-555-5555 to make a payment." If you don't receive a response, send a certified letter and contact a collection agency. A text may be less intimidating than calling the client and result in payment.
And That Client's Outta Here!
Veterinary medicine is stressful enough without dealing with jerks. You can count on one hand the number of clients you need to fire. After exhausting conflict-resolution efforts, say goodbye.
Send a postal letter, not an email or text that could be overlooked or deleted. In The Veterinary Practice Management Resource Book (and CD), I include a polite "You're Fired" letter as an example.
Explain why the relationship must end. State: "Our veterinary hospital takes pride in its compassionate, professional staff, and we expect mutually respectful relationships with our clients. Because of your interactions with our staff, I regret to inform you that our veterinary hospital will no longer provide services for your pets."
Enclose copies of medical records. You don't want a fired client returning to pick up records and cause another scene in your lobby.
End on a positive note. Say, "We are confident you will find another veterinary hospital that can meet your needs." Sign with authority. The letter should come from the veterinarian who owns the practice or hospital manager. Get more tips in my one-hour, continuing-education credit webinar, "How to Prevent Client Complaints and Bad Reviews." Enroll online here.
Reference
1 AVMA. Cyberbulling—and how to handle it. Accessed 04-18- 17 at bit.ly/2rB6ibG.
---
Wendy S. Myers owns Communication Solutions for Veterinarians in Castle Pines, Colo. She is a certified veterinary journalist and the author of 101 Communication Skills for Veterinary Teams. Reach her at wmyers@csvets.com or csvets.com.