Suggested Veterinary Products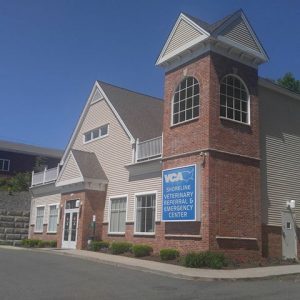 VCA Shoreline Veterinary Referral & Emergency Center in Shelton, Conn., has opened the first hemodialysis unit for dogs and cats in the state of Connecticut. Hemodialysis, which has long been used in human medicine but relatively new to the veterinary field, helps manage acute or chronic pet kidney failure by filtering toxins from the blood. Kidneys with damage from toxic exposure or infection can often heal with temporary treatments, and animals with permanently damaged kidneys can benefit from treatments several times a week, said VCA in a statement.
"This is the result of a vision I had of bringing this amazing modality to your cats and dogs," said Jethro Forbes, DVM, DACVECC, VCA Shoreline veterinary specialist. "This was truly a team effort and we are eager to offer this resource to the animals in our community."
VCA Shoreline is one of only 35 Level 1 facilities in the country. A Level I emergency and critical care facility is a 24-hour acute care facility with the resources and specialty training necessary to provide sophisticated emergent and critical patient care. This facility is open to receive small animal emergency patients 24 hours a day, 7 days a week, 365 days a year. The Level I facility must have a diplomate of the American College of Veterinary Emergency and Critical Care employed full time and available for consultation either on-site or by phone 24/7.