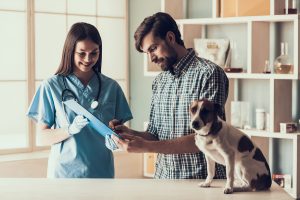 Veterinary Care Plans (VCP) has partnered with the American Animal Hospital Association (AAHA) to bring to market the AAHA Pet Wellness Plan program, a comprehensive wellness plan management solution for AAHA-accredited member veterinary practices.
The program combines the practice of wellness, for successful program design, pricing, launch, and management of a wellness plan program, with the business of wellness, for continued growth, real-time analytics and program insight, increased compliance, and ongoing wellness program success.
"Our relationship with AAHA opens the door for veterinarians to deploy wellness plans in a way that allows them to use best practices, driving long-term growth for their practice, building lifelong relationships with clients, and a lifetime of improved health for their patients," said Bob Richardson, president of VCP. "To be truly successful, it is imperative to understand the two sides of wellness—the practice of wellness and the business of wellness—and their roles in ensuring both short- and long-term success."
"As veterinary professionals, it is important to make routine wellness care more manageable, both to help ensure optimal health care for pets while enabling pet owners to fit veterinary care into their budgets," said Michael Cavanaugh, DVM, DABVP (Emeritus), AAHA CEO. "We believe offering tools like the new VCP-powered AAHA Pet Wellness Plans program will make routine wellness care more accessible to pet owners while also mitigating some stress in the veterinary practice."
Visit vcp.vet/aaha for more information.