Suggested Veterinary Products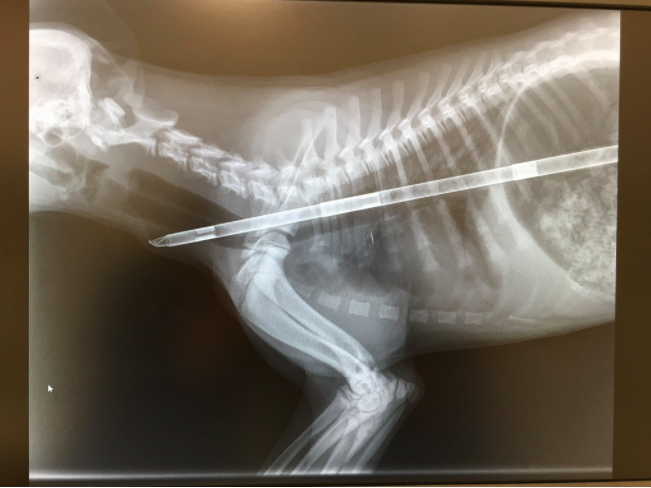 When we see crazy pet radiographs, we're not surprised by some of the things dogs and cats have swallowed. We have an entire contest about that every year, our infamous "They Ate What?!" Radiograph contest. From a dog who swallowed 75 creamer cups to the cat who swallowed  a needle to a turkey who swallowed a bullet casing — we've seen it all.
Still, sometimes we see a radiograph that makes us go, "Wow. Look at that."
Take this radiograph of a 4-month-old Labrador Retriever puppy who swallowed an 18-inch rod from a garden windmill.
The feeling we had seemed to be shared by the veterinarian who treated the puppy. "I've removed a lot of things from dogs' stomachs, but nothing quite as spectacular as this," Ben Garland, DVM, told Life Daily. Dr. Garland is a veterinarian at Framlingham Vets in Suffolk, U.K., who treated the puppy.
The puppy is now OK, but should probably stay away from windmills from now on.