Suggested Veterinary Products
Vet2Pet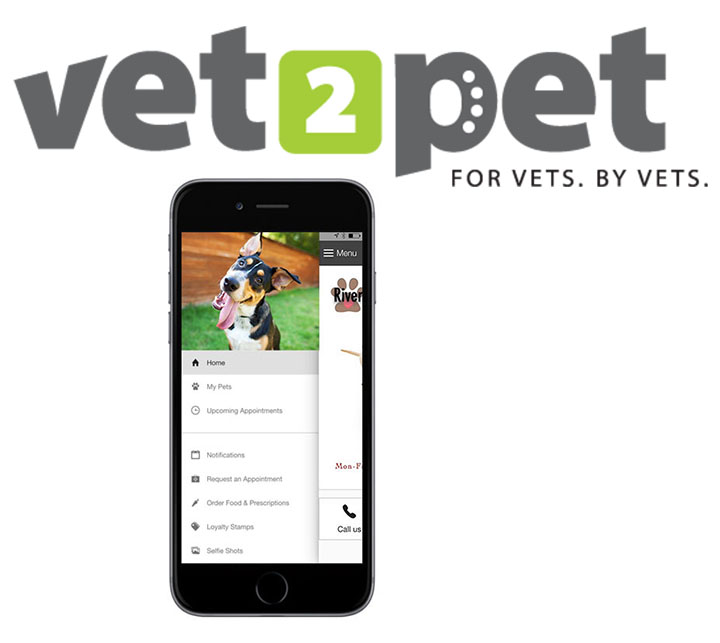 aims to change the way veterinary practices communicate with their clients with two new mobile app releases: breed-specific and custom list notifications.
According to the Durango, Colo.-based company, its branded apps help veterinary practices connect with their clients and bond them to the practice; this app is the first to deliver breed-specific, targeted notifications to owners of more than 100 canine and 10 feline breeds.
"This new feature will enhance the way veterinary practices deliver content to pet owners," said Stacee Santi, DVM, Vet2Pet founer. "Now veterinarians have the ability to make their clients aware of medical conditions, breed-specific risks, and recommended diets."
Custom list notifications let practices select specific groups of clients to communicate push notification messages to, providing practices with the ability to deliver quick, targeted information that can focus on awareness, promotions, and exclusive offerings. For example, a practice could create a list of patients that haven't had a heartworm test or a list of geriatric cats that haven't had wellness bloodwork and send specific notifications to these groups to increase compliance, according to the company.
The Vet2Pet mobile app, built specifically for each veterinary practice, also offers features such as a custom icon, personal notifications, and a loyalty program.