Andy Mathis, DVM, runs Granite Hills Animal Care in Elberton, Ga. Just like other veterinarians, he treats many animals. While most of his (and your) patients are likely pets, the occasional stray comes in. For Mathis, that stray came in the form of a female pit bull.
Dubbed Graycie, the dog was "emaciated, starved (20 pounds), dehydrated, hypothermic (temperature of 95), anemic… with a vaginal prolapse," the Granite Hills Facebook page states.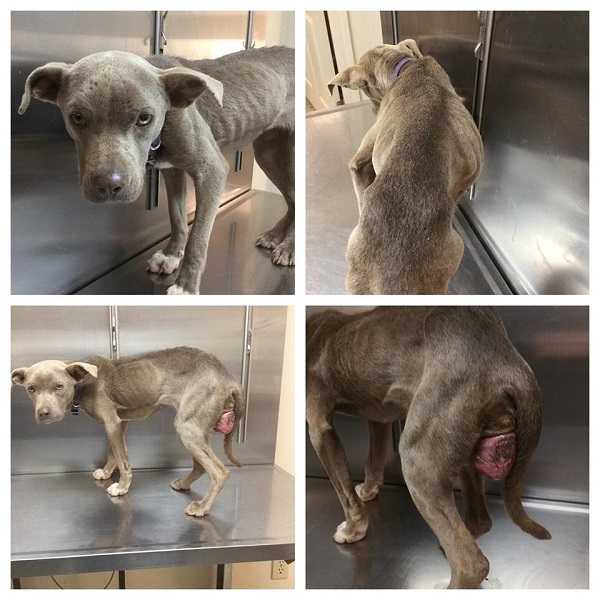 Mathis first considered euthanizing Graycie, but wanted to give her a chance, with the encouragement of friends and Facebook fans. He took her to the veterinary teaching hospital at the University of Georgia. Their treatment resulted in improvement of her temperature, rehydration and the temporary reduction of her prolapse. A urinary catheter was also put in place. Graycie returned to Mathis's care a couple days later. From February 1 through 8, she ate on her own, gained some weight and her blood levels improved. Her urinary catheter was removed on February 8 and the following Thursday Mathis spayed her. Mathis wrote in the Facebook post that Graycie hasn't been eating comfortably, so he's taken to eating his breakfast with her in her cage.
Graycie has been steadily improving. It is hoped that she'll be healthy enough soon to be adopted.