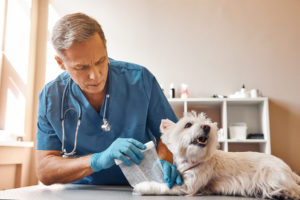 There is now a new way to treat companion and equine animals with chronic and nonhealing wounds.
Corey Orava, DVM, Enso Discoveries chief scientific officer, has developed a platelet-rich fibrin (PRF) kit for veterinary use. The procedure can be completed in less than 30 minutes and can help treat cases such as:
acute/chronic/nonhealing wounds;
draining tracts;
graft stabilization;
burns;
dental surgery; and
bone regeneration.
"There has long been a need in the regenerative medicine space for improved products, which are cost-effective and have a focus on what is best for the animal and the practice," says Enso Discoveries chief executive officer, Patrick Farley. "Thanks to such new developments as our PRF kit, which uses our proprietary Expressate system, we have been able to help veterinarians around the country save multiple animals that were scheduled for amputation or euthanasia."
PRF can also be used as a second-generation autologous blood product, which would remove the risk of rejection.