Cats instinctively want to hunt for their food, but satisfying that need hasn't always been easy or convenient for pet owners. That's a problem that Elizabeth "Liz" Bales, VMD,, set out to solve, and it led her to create the No Bowl Feeding System for cats.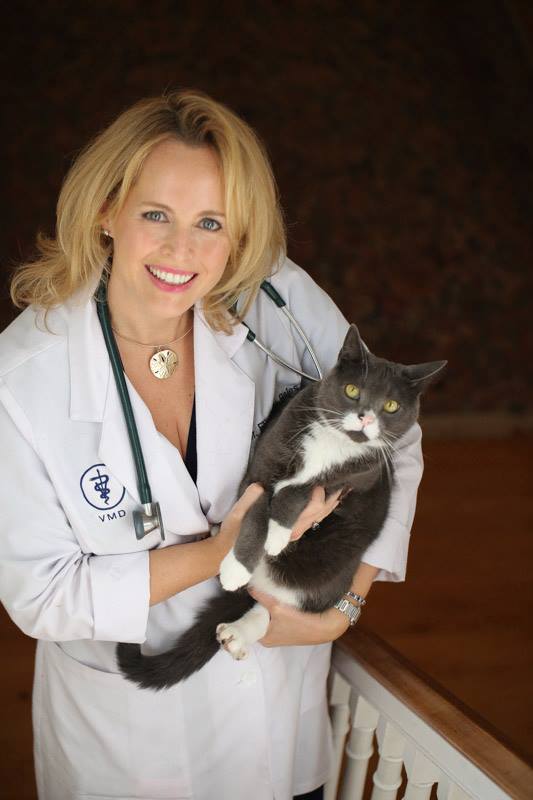 nobowlcat.com
Dr. Elizabeth "Liz" Bales
"I was so discouraged after years and years of my own profession knowing what cats needed but not having a way to help my patients," Bales writes on the No Bowl Cat website. "I invented the solution myself. My invention, The NoBowl Feeding System, is the safe, clean, easy way to bring back the hunt with the dry food that you are already feeding. I consulted with the world's leading feline veterinarians, veterinary nutritionists and veterinary behaviorists and then worked with an accomplished team of inventors and designers to create The NoBowl Feeding System — an indoor hunting system that will help keep your cat happy and healthy."
Using the No Bowl system helps satisfy a cat's natural instinct to hunt and, according to Bale, and solves a number of behavioral problems, including:
Not sleeping through the night
Gobbling up food, and later throwing it back up
Boredom from lack of exercise/sedentary lifestyle
Bad behaviors
Harming wildlife
Weight management issues
Now, to get her product out to market, Bales launched a Kickstarter campaign to raise funds. "We have a 3D printed version of our NoBowl Feeding System ready now, but we want to improve our quality by moving to an injection molded process and be able to increase our quantities for production," Bales writes on the Kickstarter page.
The product is in the shape of a mouse, and is designed to stimulate a cat to use its claws and teeth, without any sounds or lights to distract a feline. The No Bowl design has been tested with a number of cats, and its users have had great results.
"I think we are almost two weeks into our trial of Nobowls," writes one reviewer. "We started using the No Bowls on Tuesday of last week. We noticed a difference on the first day. The cats always start yowling about two hours prior to their scheduled eating time. They stopped doing that on the first day. It was really remarkable to us."
The product has such an appeal that the Kickstarter is already over its goal. As of press time, the No Bowl system has $84,006. The original goal was $36,000.
The No Bowl system is expected to release May 2016.
Bales is not only a practicing veterinarian — working at the Red Lion Veterinary Hospital in New Castle, Del. — but writes for her blog TheCatvocate.com, has an "Ask the Vet" column on CatingtonPost.com and contributes regularly to Cat Talk magazine. She graduated from the University of Pennsylvania School of Veterinary Medicine in 2000.
To find out more about Bales and her feeding system, visit the website.