Suggested Veterinary Products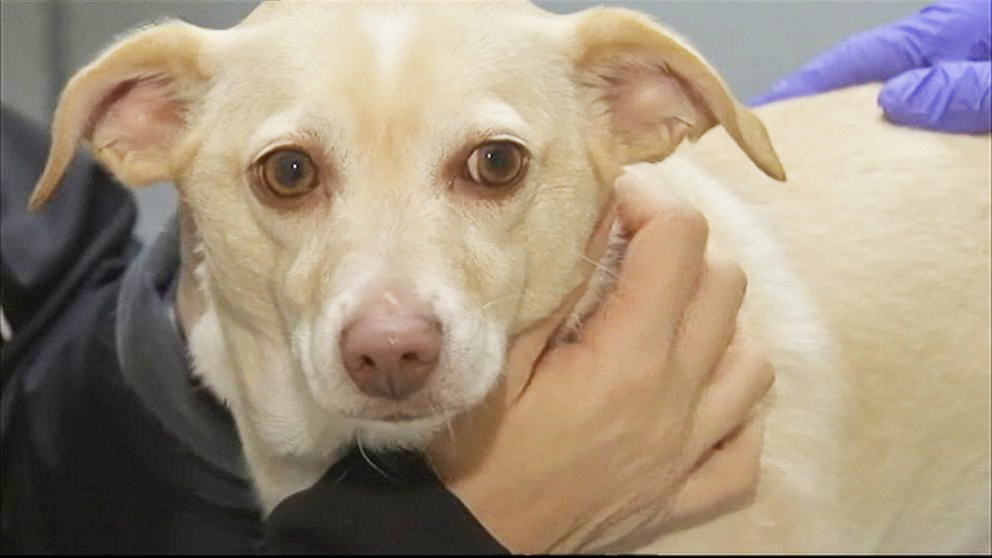 Imagine around 20 percent of the dogs in your community are sneezing, coughing, and have runny noses, and a small percent of those dogs transition to pneumonia. This scenario describes the epidemic happening right now in Bozeman, Mont.
"This has been going on for four to eight weeks," said Jarrod Moss, DVM. "I haven't had a dog die at any of our [three] practices, but according to colleagues, some have died. This is very infectious, because by now, I estimate up to 200 cases in our community of 40,000. That's a lot of dog flu."
But is it the dog flu? Probably not, according to experts at both Cornell University College of Veterinary Medicine and IDEXX Laboratories Inc.
Only two of the samples of around 18 dogs came up positive for canine influenza virus (CIV) and at a very low positive value, according to Edward Dubovi, Ph.D., director, Virology Section, Animal Health Diagnostic Center, at Cornell.
"It looks like flu, it smells like flu, but I don't know that it is flu," Dr. Dubovi said.
The tests at both labs focused on any influenza A virus, and came up short—except for those two barely positive results, which are described as "borderline." Could it be influenza B—a human virus?
"Not likely; it's not shown up in dogs before," said Christian Leutenegger, DVM, Ph.D., FHV, director of molecular diagnostics at IDEXX.
There actually are different strains of H3N2. Could the strain introduced to Los Angeles earlier this year (which differs from the strain, or H3N2, originally introduced into Chicago from South Korea in 2015) go unidentified? Also, interestingly, even the original H3N2 strain from Chicago has evolved. Could current testing technology miss these changes in H3N2?
"Good questions," said Dr. Leutenegger. "But very unlikely."
When asked about a long line of "usual suspect" infectious respiratory diseases, Leutenegger said none have been identified. The IDEXX panel is inclusive, covering 11 infectious agents.
Something definitely is going on in Bozeman. It's infectious, and it's happened fast.
"People in our community love to hunt and fish with dogs, they hike trails, and meet other dogs," said Dr. Moss. "Most stores downtown allow dogs and have communal water bowls. People board their dogs here, too. All this helps support the spread of CIV."
While mimicking CIV, perhaps even spread as CIV is, it's apparently not CIV that is sickening the dogs—or at least most dogs. To complicate matters, H3N2 has been identified in the state—and some of the dogs might have had canine influenza.
IDEXX tested for an additional six infectious agents, including the recently discovered canine polyomavirus. All have been ruled out.
IDEXX lab testing is now focusing on "zebras," looking for something totally unexpected. What about a canine retrovirus? For years researchers have attempted to isolate this possibility. After all, if retroviruses appear commonly in other species, why not dogs?
"At the bottom of the list," Leutenegger said.
Maybe it's instead a fungal disease.
"Highly unlikely, because whatever is going on is acting like a viral infection," Leutenegger said.
So what is the mysterious cause of all these sickened dogs?
"It may be that we have another new virus," said Leutenegger. "We don't know what we don't know."
To date, no one knows. Certainly, veterinarians are telling dog owners in Bozeman to stay away from other dogs.
What is known is that H3N2 continues to spread around the country, hitting some communities particularly hard, including Louisville, Ky., Los Angeles, Houston, and various communities throughout Florida.
According to the Orlando Sentinel, the recent outbreak of CIV so far has led to the closure of at least four Central Florida dog boarding and day care facilities. Veterinarians believe there are likely many facilities that know CIV is in their midst but are attempting to keep what they know quiet, manage the fallout, and keep business flowing.
Cynda Crawford, DVM, Ph.D., and Julie Levy, DVM, Ph.D., at University of Florida College of Veterinary Medicine are among veterinary professionals who are calling for complete transparency, rather than facilities remaining open, knowing CIV exists there.
Some boarding and day care facilities have had 30 to likely more than twice that amount of CIV cases, according to various printed reports. One boarding facility, Woof, closed for several days, because "it was the responsible thing to do."
The veterinarians also have encouraged vaccination.
Of course, if dogs are required to show proof of CIV vaccine (including the booster) before being boarded or allowed at day care, far less flu would occur in the first place. However, the industry doesn't mandate specific vaccines.
Additional "hot spots" of sporadic H3N2 exist. The truth is that positive lab results likely are only the tip of the iceberg. After all, most dogs suspected of H3N2 are not tested.
Most dogs don't require hospitalization as a result of CIV, but plenty do; 3 to 5 percent may die. Exacerbating the spread, around 20 percent of dogs never display clinical signs, but they shed the virus, and their owners have no way of knowing their dog is spreading disease.
"That's one reason I am for vaccination," said Leutenegger. "Inoculated dogs don't shed much virus. And even if the vaccine doesn't prevent infection, the vaccine ameliorates clinical signs and makes it very unlikely the dogs advance to pneumonia, and therefore, vaccine reduces deaths."
Remind clients to be proactive and understand that a booster is required for the CIV vaccine, and therefore plan before boarding or traveling with their dog, said Dubovi.
Steve Dale, a certified animal behavior consultant, authors Steve Dale's Vet World column for Veterinary Practice News and serves on the boards of the American Association of Human-Animal Bond Veterinarians and the Winn Feline Foundation. He's the host of three radio shows and writes a blog at stevedale.tv.