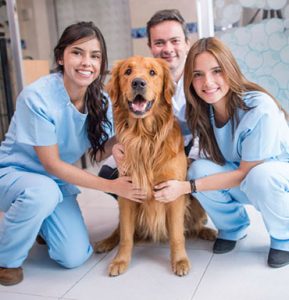 The Association of American Veterinary Medical Colleges (AAVMC) is addressing mental health issues within the profession through its newly established Veterinary Mental Health Practitioners (VMHP) group.
The group, which includes all licensed mental health practitioners working within colleges of veterinary medicine, is designed to protect and enhance the health and wellness of veterinary students as they conduct their studies and prepare for professional practice.
"Veterinary medical students and doctors grapple with mental health and wellness issues, as do practitioners in other health professions," said Chandra Grabill, Ph.D., VMHP chair, assistant dean for student wellness and engagement at Michigan State University, noting that some of the challenges include depression, anxiety, compassion fatigue, interpersonal challenges, and the struggle of balancing professional and personal responsibilities. "By combining our resources, the VMHP group will be in a stronger position to focus on these important issues."
The group's goal is to enable all veterinary students to thrive during their education and flourish as veterinary professionals by:
Addressing the personal, social, educational, mental health, and career needs of veterinary students;
Cultivating a culture that values a healthy, diverse and inclusive veterinary community;
Graduating students with competencies necessary to be healthy, successful professionals in veterinary medicine; and
Providing counsel and expertise to veterinary leadership.
Visitors to the AAVMC website can find a listing with the biographies and contact information for mental health and wellness professionals at member schools here.