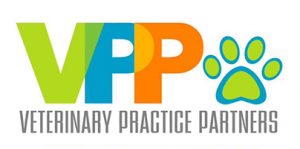 Veterinary Practice Partners (VPP) veterinary group celebrated its 50th hospital partnership this week.
Founded in 2011, VPP allows veterinarians to "continue practicing the excellent medicine they have become known for, while minimizing the headaches of managing a practice," the company said in a statement.
"I'm tremendously proud of the fact that our 50 hospitals are still—and will continue to be—veterinarian co-owned, and that we get to work with such a great family of hospitals each and every day," said Rich Lester, VPP CEO. "It's very satisfying that VPP's partnership model is allowing our partners to enjoy the benefits of ownership without the headaches of running their businesses."
VPP has 51 DVM co-owners of their 50 hospitals, 17 of which were previously associate DVMs. One thousand employees work at their partner hospitals, and 40 employees support the hospitals at VPP's headquarters in King of Prussia, Pa. The company oversees back-office operations, including marketing, finance, accounting, and human resources.
"Not long after I partnered with VPP, I went away with my family on spring break for the first time in 10-plus years, which I was able to do because I knew I had a partner who had my back while I was away," said Teresa Bradley Bays, DVM, a VPP partner. "It was then that I knew co-ownership was … definitely the right choice for me."