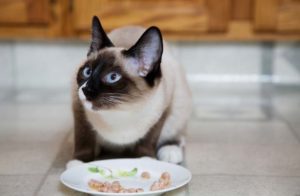 When it comes to an animal's nutrition, veterinary professionals and pet owners remain divided on several dietary trends.
An annual survey from the Association for Pet Obesity Prevention (APOP) found disagreement between these two groups on a range of popular feeding trends, including grain-free/low-glycemic, alternative protein sources (i.e. vegan/vegetarian), canned food, and raw diets.
"Pet owners are inundated by confusing and conflicting nutritional information from a wide variety of sources." says Ernie Ward, DVM, APOP founder. "This means veterinary professionals often must dispel pet nutrition myths and decipher advertising to help pet owners choose the best diet."
The survey found 40 percent of dog owners and 45 percent of cat owners believe grain-free diets are healthy, compared to 13 percent of veterinary professionals who are dog owners and 15 percent who own cats.
Likewise, when asked if raw meat diets were healthier than commercial pet foods, 29.4 percent of dog owners and 22 percent of cat owners said "yes," compared to less than five percent of veterinary professionals.
"In a time of numerous pet food recalls and FDA investigations, it's more confusing than ever for pet owners looking for answers," says Julie Churchill, DVM, PhD, DACVN. "It's important to seek the advice of veterinary health-care providers when choosing the best food for their pet."
To read the full report, click here.