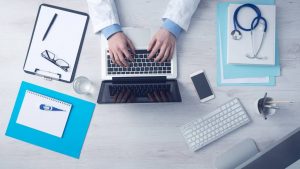 Vetology Innovations has added new keyword search functionality to its artificial intelligence radiology software.
"Our goal has always been to leverage technology and patient data to improve the medical evaluation process for veterinarians," said Seth Wallack, DACVR, founder of Vetology Innovations, a veterinary technology and innovation company. "Keyword search is a feature we've received many requests for and we're excited to begin rolling it out to our customers."
"Being able to quickly search our vast digital archive and compare radiologist-evaluated images to those of a current patient will undoubtedly be a useful resource, speeding up the patient evaluation process."
The new keyword search feature scans more than five million X-ray images and 500,000 cases housed in Vetology's database.
Last month, the company also added new 90-second automated heart evaluation tools, including heart size evaluation and Vertebral Heart Score calculation.