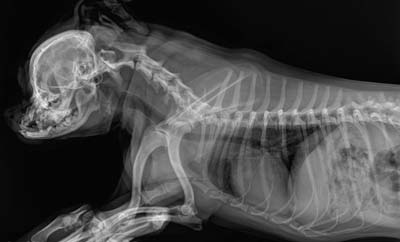 Vetology Innovations LLC has launched artificial intelligence radiology software designed to provide veterinary professionals with an automated diagnostic resource for patient radiographs.
The San Diego-based company's AI, in development since 2017, provides a "comprehensive, rapid, and affordable resource for veterinarians evaluating patient radiographs and determining necessary medical treatments."
Vetology's software uses artificial neural networks trained on known normal and abnormal X-ray images, allowing veterinarians to upload an image and receive a written analysis in less than 90 seconds. Software features include unlimited automated heart size evaluation and vertebral heart score calculations and image storage.
"Pioneering the creation of this technology for the veterinary industry has been our goal for many years," said Seth Wallack, DVM, DACVR, founder of Vetology Innovations. "We're incredibly proud of what we've accomplished and what it means for the future of those who are committed to delivering better patient care. Without a doubt, AI will have a dramatic and positive effect on the entire veterinary industry.
"The automated heart evaluation function of our AI technology is something we are excited about because without any input from a human, the software can immediately notify a veterinarian that further cardiac evaluation may be needed," said Dr. Wallack. "This technology is not even being used in human medicine yet and will continue to improve with self-teaching."
Click here for more information.