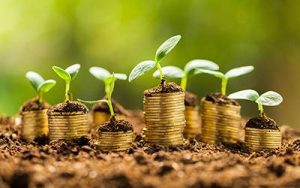 Vetsource, an online veterinary pharmacy founded in 2005, has closed a $50 million private financing round led by Bain Capital Ventures.
The company provides prescription management services to more than 17,000 U.S. veterinary practices with more than 8,100 practices contracted to deliver pet medication and food to clients.
The funding will go toward helping veterinarians run a better business, deliver better care, enhance client experience, and provide marketing and technology solutions for improved medical and financial outcomes for veterinarians and pet owners, according to the company.
"Vetsource has made a tremendous impact on veterinary practices and pet care, and we are excited to support the team in expanding the reach of its core business and complementary SaaS capabilities," said Yumin Choi, managing director at Bain Capital Ventures. "With its innovative business model, unique partnerships across the industry, and strong management team, we believe Vetsource will continue to cement its market leadership and drive massive positive change in the veterinary industry."
"We are excited to bring a partner like Bain Capital Ventures into the Vetsource business," said Kurt Green, Vetsource president and CEO. "They share our commitment to empowering veterinarians to leverage innovative technologies and the wealth of patient data on hand to enhance the way they care for their patients as well as drive greater efficiencies at their busy veterinary practices."
Vetsource, who has partnered with major pharmaceutical and therapeutic diet manufacturers as well as with Rood & Riddle Veterinary Pharmacy and Wedgewood Pharmacy, offers such programs as AutoShip, RemindMe, ScriptShare, compounding, and TeleVet, which aim to improve compliance, enhance veterinary-client relationships, and increase revenue for veterinary practices, according to the company.
Investors include VCA Animal Hospitals, Patterson Animal Health, and MWI Animal Health (AmerisourceBergen).