Suggested Veterinary Products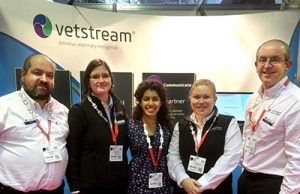 Veterinary digital content company Vetstream, creator of Vetacademy elearning platform, has partnered with elearning specialist MicroLearn.
Vetacademy provides veterinary professionals with more than 300 clinical courses from various training and continuing professional development providers. The MicroLearn partnership adds to that menu more than 120 business training modules on topics including customer service, management and leadership, and workplace well-being. In each module, learners watch a short video before participating in interactive content to support learning. They are also given tasks or questions to complete to trigger activities or to help them to practice new skills and learn from experience or reflection.
"In today's highly competitive market, running a successful practice requires more than excellent clinical skills," said Sharon Tongue, Vetstream's business development manager. "It also requires a high level of business acumen and experience—yet this is an area is not a major focus during undergraduate training for vets and vet nurses because the curriculum is so full."
In addition to Vetacademy, Vetstream also offers Vetlexicon, an online peer-reviewed veterinary reference tool, as well as Webpartner, which offers a suite of website design, online content, and digital marketing services to the veterinary sector.
"The MicroLearn modules are … the perfect complement to Vetlexicon's Practis online reference service for practice managers," Tongue said. "Practices can choose a module on a specific topic or earn a 20% discount by buying a group of modules in a related area. We are also offering them in bulk to vet practice groups and veterinary associations."
Vetstream is a global educational partner and communications partner of the World Small Animal Veterinary Association, a global community of 105 member associations and more than 200,000 individual veterinarians.
The modules are available here.