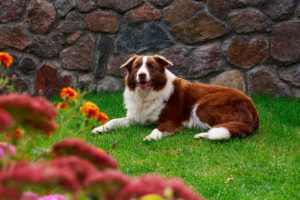 VetSuccess and Fear Free have partnered to create Fear Free Fecals, a reminder program designed to increase compliance for fecal testing.
The program sends pet owners prescheduled reminders, which include a personalized letter, as well as a stool collection bag. Clients are then encouraged to collect their pet's sample at home and bring it in for testing.
"The Fear Free Fecals program is fully automated, making it very simple and affordable for practices to be more successful in terms of profitability and patient care," says Martin Traub-Werner, VetSuccess CEO. "Practices can create positive client touch points with zero staff time."
VetSuccess sends monthly performance reports showing how many reminders were sent out and how many fecal exams happened as a direct result of the program.
"Partnerships like the Fear Free Fecals program with VetSuccess are crucial in helping every pet be happy and healthy," says Marty Becker, DVM, founder and CEO of Fear Free, and columnist for Veterinary Practice News Canada.