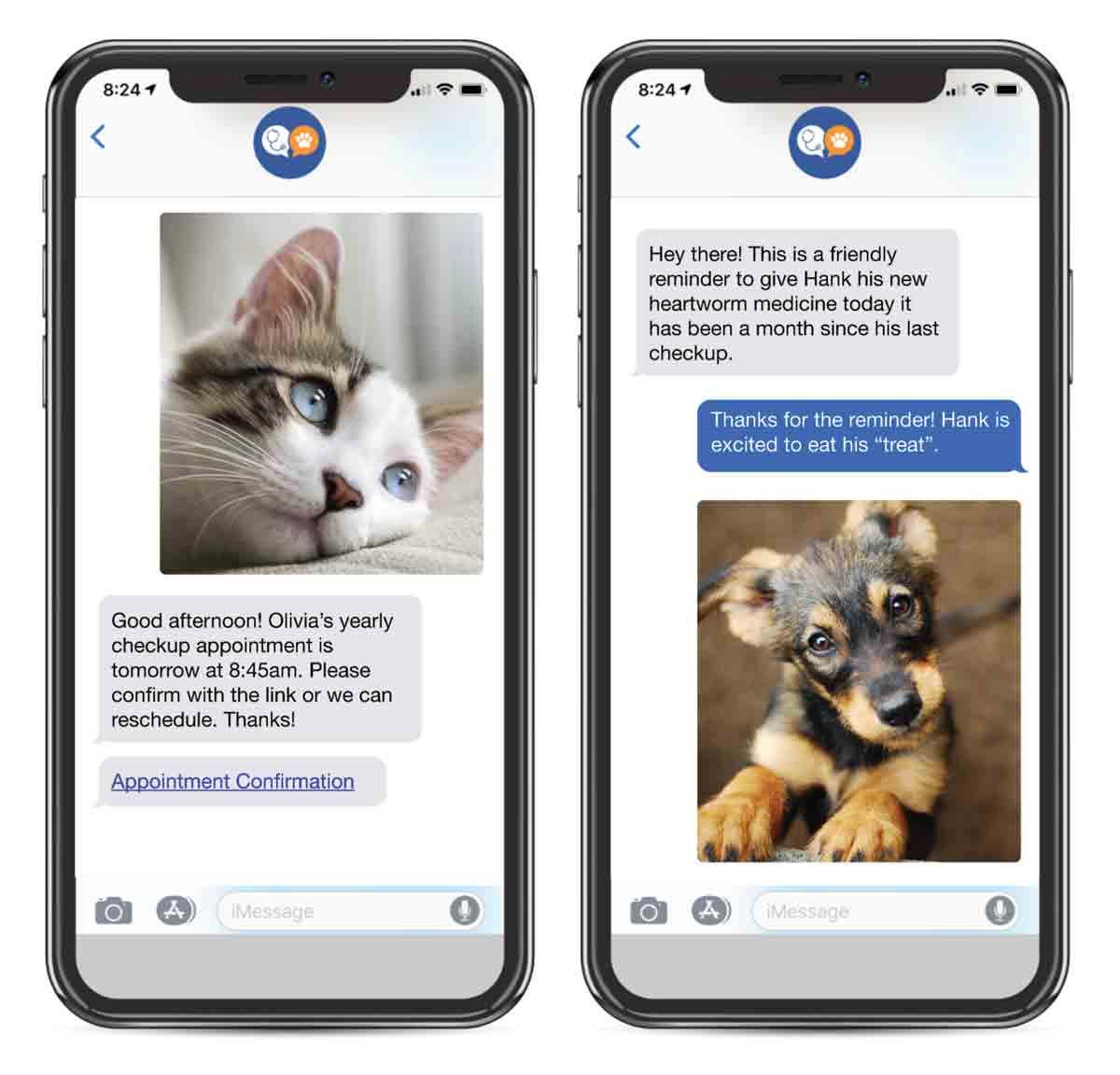 More than 90 animal hospitals across the U.S. are set to introduce a new communication platform, thanks to a partnership between VitusVet and Pet Partners.
Clinics in the Pet Partners' network will use VitusVet's technology to improve administration and customer service offerings, effectively opening the potential for added revenue streams and strengthening relationships between veterinarians and their clients.
"At VitusVet, we understand running a great veterinary business delivers a better life for pets," says Mark Olcott, DVM, the company's cofounder and CEO. "Pet Partners empowers its veterinary hospitals with services and technology to help remove barriers to success. We're proud to work together to deliver the most efficient communication solution for the Pet Partners network."
The VitusVet platform offers visibility into patient compliance, and a robust client experience through digital communication tools. This includes two-way text messaging, intelligent reminders and confirmations, refill and appointment requests, and mobile medical record sharing.
"What stands out about VitusVet is they are a true partner. They've worked with our team to meet the unique needs of our community of hospitals," says Steve Ireland, Pet Partners' vice president of marketing and communications. "The VitusVet platform met all our requirements: the right functionality, features that match the needs of a corporate group, and an easy implementation process, all supported by a responsive team."