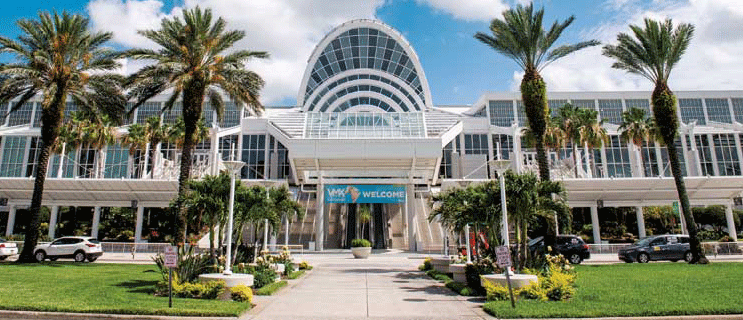 As one of the first major conferences to go live after the pandemic, this year's VMX (June 6-9), benefitted from advanced planning, according to Gene O'Neill, NAVC CEO.
"January 2020 was one of the best events we've had. Right after that we started planning next year's event," he shared with Veterinary Practice News on the first day of the conference. "The work from home change of not being able to collaborate as easily affected us, but we had done a lot of preplanning; we were always in a 'hurry up and wait' pattern with travel and social distancing changes."
VMX offered sessions both live and online. O'Neill touts the benefits of that. "From day one, we saw the virtual component being a long-term strategy," he says. "VMX is a globally recognized event. Going virtual gave us the opportunity to expand our global footprint. It allowed us to have multiple modalities for learning for people around the world. Classes were offered in multiple languages, including Spanish, Chinese, and Russian," O'Neill adds VMX offered more than 600 CE sessions, including exotics, equine, large animal, and soft skills.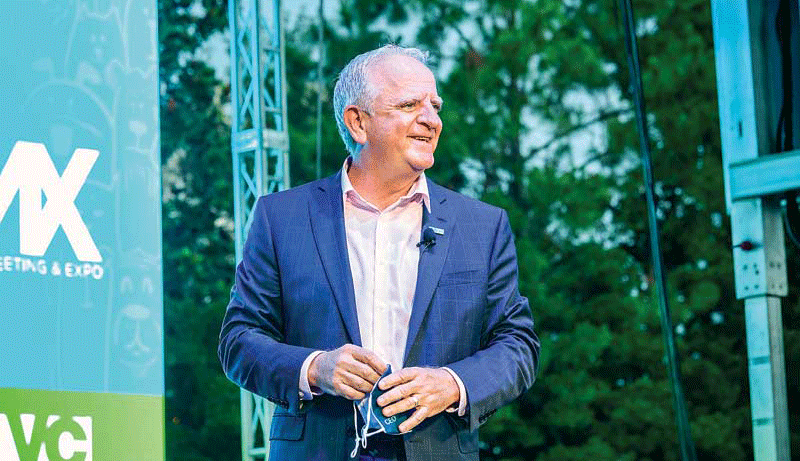 O'Neill said attendance was comparable to previous years, with fewer exhibitors. "We ended up with about 10,000 paid attendees. We are very pleased with that. It's about the same number as a normal live event. Typically, there are 730 exhibitors; this year there were 340." Out of 340, 52 were first-time exhibitors.
He added veterinarians, veterinary technicians, and veterinary nurses make up the lion's share of attendees. "Veterinary students can attend for free; we've seen an uptick in that."
O'Neill also reports growth in a couple other areas, including the New Product Gallery.
There are also some elements to the conference O'Neill says are less utilized. "We have some things not everyone takes advantage of. We have hands-on intensive workshops. We hold 'meet the professional' lunches with informal learning with the speakers."
Planning is underway for next year with plans to return to live entertainment. "We'll be back in January with a full slate of programs that include the live entertainment we are known for," O'Neill says. "It goes to the work-life balance. It gives people a chance to sit back and relax."
MOST ATTENDED SESSIONS FOR 2021
Below are VMX's most popular virtual and in-person sessions, based on actual attendance as reported by VMX.

Top 5 virtual sessions:

1) Canine osteosarcoma: what clients want to know about new options

2) Updates and practical tips for managing canine atopic dermatitis/nutritional management of canine atopic dermatitis

3) Just breathe: a comprehensive clinical approach to canine infectious respiratory disease

4) Chronic hepatitis in dogs: treating the underlying causes

5) Cats are furry magicians: unlocking the invisible secrets of feline infectious disease

Top 5 in-person sessions:

1) Feline CKD: chronic management

2) Canine allergy pharmacotherapy (when to choose what with case examples)

3) A new non-surgical approach to treat mast cell tumors

4) Otitis allergies and client compliance

5) Canine dermatitis – when you think it is allergy but it is not
Talkatoo 'pitch' takes top honors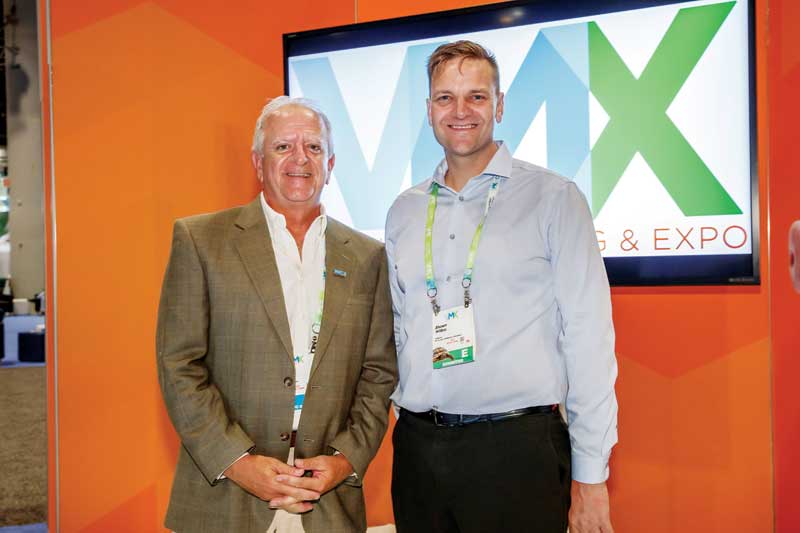 One of the traditions of VMX is the Pet Pitch Competition, now in its fourth year. "It's like 'Shark Tank,' says Gene O'Neill, NAVC CEO. "People pitch new ideas to the audience and judges. It's not new, but the recognition has grown."
This year's Grand Pet Pitch winner is Talkatoo, which is described as a dictation tool that helps veterinary professionals speed up transcribing their clinical records. "The biggest asset any veterinarian has is their time. More time for patients to focus on care and well-being of their patients, and the client sees that. Innovative tools help increase that time."
"We've won the VMX Startup Pet Pitch Competition at the largest veterinary conference in the world. It's a big deal!" says Shawn Wilkie, Talkatoo CEO. "This is our industry, these are our people, and now a lot more of them are going to know about Talkatoo and what we can provide them."
Talkatoo was one of five finalists out of an original group of 20 competitors. The other four finalists were:
Mella—remote wellness technology solutions for pet health monitoring
QSM Diagnostics—point of care diagnostics for bacterial infections
VetGuardian—a wireless, touch-free telemonitor with live video feed
Vetranomix—a diagnostic laboratory that uses molecular technology to target infectious diseases.
VMX VIRTUAL SNAPSHOT
The virtual platform for VMX is accessible through Sept. 3. NAVC reports the following virtual attendance data and features (as of press time):
More than 2,700 (2,764) registered virtual attendees
More than 1,200 virtual attendees for the opening ceremony
More than 300 virtual and OnDemand sessions
40+ live, interactive sessions
150+ pre-recorded sessions that allowed the learners to interact directly with the speaker while the session was playing; some sessions received more than 100 questions
Virtual attendees from 52 countries, all 50 states in the U.S, and from six continents (except Antarctica)
More than 240 live booths at the Virtual Expo
For more, click here.