Suggested Veterinary Products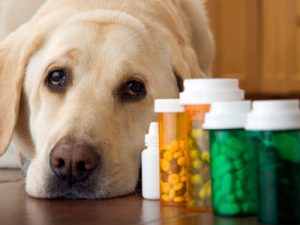 Two animal-health compounding pharmacies, Wedgewood Pharmacy of Swedesboro, N.J., and Diamondback Drugs of Scottsdale, Ariz., have merged to "increase the breadth of medications available, to improve the speed of delivery to veterinary practices and patients, and to evolve the service and quality available to the market today," the companies said in a joint statement.
The new company, which will operate as Wedgewood Pharmacy, will employ more than 500 and serve more than 40,000 prescribers. Marcy A. Bliss, Wedgewood Pharmacy's president and CEO, will lead the combined organization.
"Combining our two pharmacies will provide more capabilities and enhanced service for all of our customers," Bliss said. "Our deep, combined expertise in compounding medications, together with best-practice prescribing tools, will enhance our customers' experience of doing business with us. We look forward to sharing new preparations, services and tools as they are rolled out. During the process, our integrated pharmacist, customer care, and sales teams will allow us to stay connected with the unique needs of each veterinarian and patient we serve."
"Our two organizations have a great deal in common, both historically and in serving the unique needs of veterinary medicine today," said Fabian McCarthy, president and CEO of Diamondback Drugs. "We both have service- and quality-focused cultures that deliver the best in customer care. That will only get better as we join together to move forward."