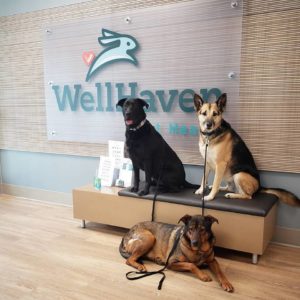 WellHaven Pet Health says it is partnering with Fear Free to provide training to its medical staff on emotional well-being, enrichment, and reducing fear, anxiety, and stress in pets.
"Adopting Fear Free across our practices will result in better medicine, better business, increased safety, and improved practice culture," says WellHaven Pet Health chief medical officer, Bob Lester, DVM.
The partnership will allow WellHaven Pet Health to achieve American Animal Hospital Association (AAHA) certification in all its clinics.
"Their commitment to the emotional and physical well-being of pets demonstrates WellHaven Pet Health's leadership in the field of veterinary medicine," says Marty Becker, DVM, Fear Free CEO and founder and columnist for Veterinary Practice News. "Fear Free is proud to partner with them in creating better experiences for pets, people, and the profession."