Suggested Veterinary Products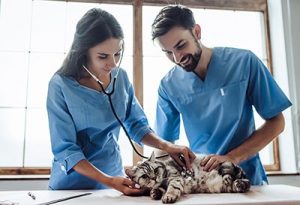 The Texas A&M University System Regents have approved plans to build a $22.8 million veterinary education, research, and workplace facility at West Texas A&M University (WTAMU) in Canyon. This is the latest development in the university's College of Veterinary Medicine & Biomedical Sciences' effort to expand veterinary education outreach throughout the state.
Operated by Texas A&M, the new Veterinary Education, Research & Outreach Center (VERO), as well as a Texas A&M Veterinary Medical Diagnostic Laboratory (TVMDL) relocating from Amarillo to Canyon, will be constructed adjacent to WTAMU's Agricultural Sciences Complex.
"With these three new facilities in Canyon, the Texas A&M System has invested nearly $90 million in the future of agriculture and animal health in this region," said John Sharp, A&M system chancellor. "We have created a two-way superhighway of veterinary education and research activity from Canyon to College Station, and it runs right through these new structures."
Expected to finish construction in 2020, VERO will house laboratories, research centers, and classrooms where students can work side by side with veterinarians to learn practical workplace skills. The facility will offer its students opportunities for research and collaboration with faculty and peers at TVMDL and the Agricultural Sciences Complex.
"This arrangement is a perfect model of how, through collaboration with the system's regional universities and state agencies, we can expand our reach and our impact on the lives of Texans," said A&M president Michael Young.