Suggested Veterinary Products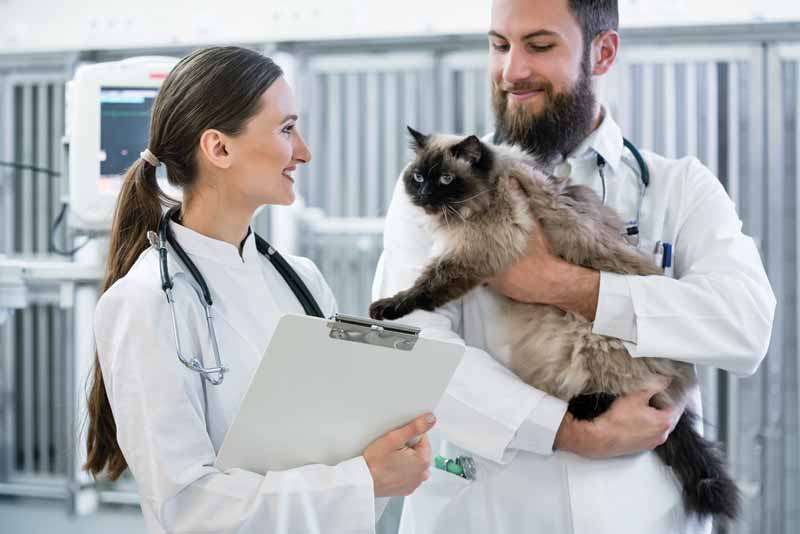 The formation of the National Veterinary Professionals Union, as announced recently in Veterinary Practice News, is significant for all veterinary employers. While this development may have arisen from the wave of corporate buyouts in recent years, individually owned small and mid-sized practices need to be just as concerned about where this could lead.
What unionizing involves
If its workforce became unionized, a veterinary employer (whether large, small, corporate, or individually owned) could no longer operate independently. Rather, the practice would have to bargain with the union over wages, hours, and other terms and conditions of employment. Making changes without fulfilling this bargaining obligation would violate federal labor law.
Such bargaining typically culminates in a collective bargaining agreement, or CBA. In most CBA negotiations, the union seeks to lock in specific wage rates, scheduled wage increases, various employee benefits, and restrictions on the practice's right to discipline and discharge its employees. Significantly, when the CBA expires, the terms then in effect must generally remain in place unless and until changed through further bargaining.
Negotiating the terms of a CBA can be a long, drawn-out process. Some unions demand to negotiate before an audience of affected employees. This can be awkward and, unfortunately, can also promote contentious grandstanding. Additionally, the union may exert leverage during negotiations by persuading employees to picket at the practice's facility or, in a worst-case scenario, to go on strike.
Unionizing is easy
Fertile ground for unionization exists when employees feel that they are treated unfairly and that trying to improve their circumstances through direct dealings with the practice would be futile. When this occurs, employees might be susceptible to a union's overtures.
In such cases, the unionization process typically goes like this: One or more employees, with help from a union organizer operating in the background, distributes union literature to co-workers and solicits their support. Those who are swayed will be asked to sign "authorization cards." These cards authorize the union to petition the National Labor Relations Board, or NLRB, to hold a representation election at the veterinary facility.
All it takes for the NLRB to grant the petition is a showing of interest from 30 percent of the employees sought to be represented. Worse yet for the practice, such elections are decided by a majority of the ballots cast, regardless of how many employees turn out to vote.
To illustrate, say a practice has 30 employees in the proposed bargaining unit. A showing of just 10 signed authorization cards would suffice to schedule an election. Then, if only three employees showed up at the election to cast ballots, a "yes" vote by two of them would seal the victory for the union as the exclusive bargaining representative of all 30 employees. Yikes!
Proceed with caution
Practices can give themselves a measure of protection by implementing and strictly enforcing written policies concerning solicitation, distribution of literature, email usage, and the granting of third-party access to the premises. While such policies must not restrict employees' rights in these activities under federal labor law, they should go no further. And the adoption of such policies should take place prior to any union organizing activity on the premises.
Here's an example of how this strategy may help. Under federal labor law, employees generally may distribute union literature only in nonworking areas while on nonworking time. But what if your practice routinely allows employees to distribute order forms for Girl Scout cookies, signup sheets for local road races, and fundraising literature for local charities without any time or place restrictions? When an employee suddenly hands out union literature, you will have no principled basis for telling him to stop.
If you single out union organizing activity as an exception to your permissive distribution practices, then you will violate the antidiscrimination provisions in federal labor law. And if you respond by hastily implementing restrictive distribution policies, then this will give the appearance of retaliating against the employee for supporting the union—another unfair labor practice under federal law.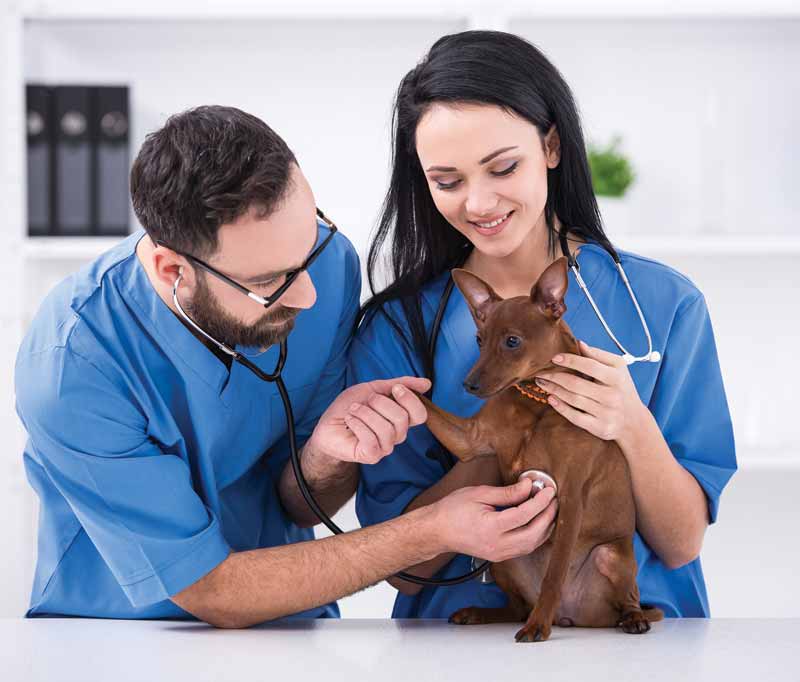 So, the key is to implement and adhere to general policies, which, when applied to pro-union employees, provide no greater rights than they otherwise would enjoy under the law. Rolling out such policies in a new employee handbook (or as revisions to an existing employee handbook) is an excellent way to achieve this.
Veterinary employers also should provide training to their managers on how to respond to any union organizing activity that may come to their attention. In this regard, the acronym TIPS is a good mnemonic device for remembering what not to do.
Specifically, practice owners and their managers should not do the following, as all are unfair labor practices that can get you into hot water:

Threaten employees for supporting a union;

Interrogate employees about whether they support a union;

Promise employees benefits in exchange for opposing a union; or

Surveil employees suspected of harboring union sympathies.
Implementing the TIPS rule is actually quite challenging. The realization that union organizing may be under way at your practice can be an emotional moment, and the line between permissible speech and impermissible threats, promises, and interrogations is not always clear.
For instance, the statement "We'd all be better off without a union" appears innocuous at first blush. However, it very well could be construed as a veiled threat to union supporters or as an implied promise to union opponents. Experienced labor counsel can craft appropriate talking points to help you navigate the waters at your practice.
Fortunately, veterinary employers now have a window of opportunity to plan for the union organizing activity on the horizon. Consider the following steps:

Take stock of the workplace and address any issues that might make employees susceptible to a union's overtures. Are your pay rates comparable to what your competitors are paying? How about your benefits? Is morale low or high? Do any of your supervisors deal too harshly with employees? Are employee issues heard and addressed promptly? This self-audit is key, as happy employees are less likely to want to rock the boat.

Implement the written policies outlined above to ensure you don't unwittingly open the door to more pervasive organizing activity than otherwise would be permitted by law. Importantly, adhere strictly to these policies in all contexts (i.e., they should be enforced just as strictly against the employee who wants to distribute raffle tickets as against the employee who wants to distribute authorization cards).

Train your supervisors in the TIPS rule for addressing union organizing if the need arises. Employers in this situation are all too often slapped with unfair labor practice charges based on off-the-cuff remarks or impulsive actions perceived as threats by pro-union workers.

Engage experienced labor counsel to assist with these issues. This is a highly nuanced area of the law, and if organizing activity begins, much will be at stake for your practice.
Todd A. Newman, a Cornell Law School alum, works with veterinary practices. He is president/owner of a Salisbury, Mass., law firm (toddnewmanlaw.com) that focuses on business, employment, labor, and litigation matters.