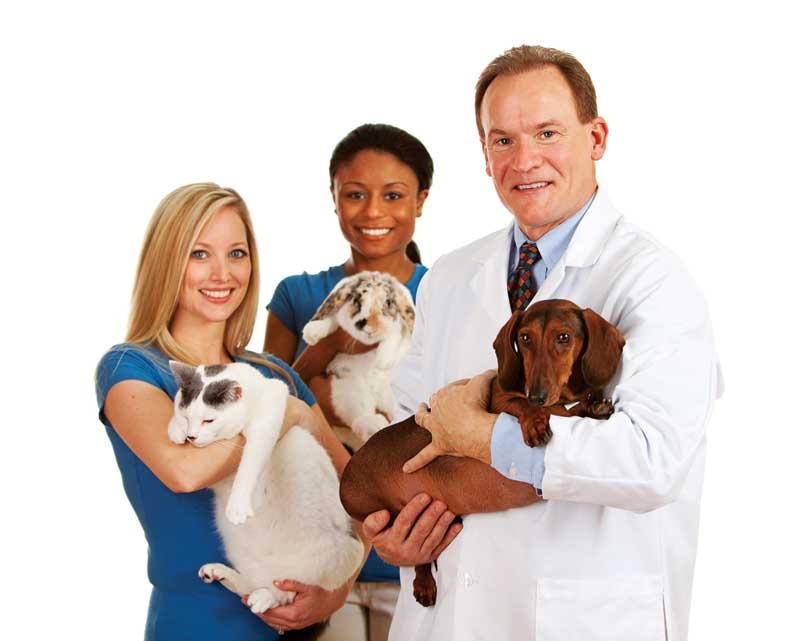 According to Score Association, a nonprofit dedicated to entrepreneurial education and the formation, growth, and success of independent businesses nationwide, 30 percent of small business failures are blamed on poor hiring decisions.
To help ensure an effective hiring process, it takes a bit of legwork even before the candidate enters the front door. As soon as you receive an application, send the candidate at least three questions, said Randy Hall, founder and principal of 4th Gear Consulting in Charlotte, N.C. Examples include: What do you think causes a business to provide amazing client service? What kind of work environment do you thrive in? What kind of teammate do you want to become?
"This will help you quickly weed out people who don't take the time to answer the questions, answer them poorly, or whose thoughts simply don't fit with the kind of culture you want," Hall said. "They aren't viable candidates until their thoughts fit what you are looking for and they have taken the time to fully engage in the candidate process."
Although skill set and experience are important, other traits like personality also should be considered, according to Susan Savage, CVT, CVPM, PHR, administrative assistant and CVPM candidate liaison with the Veterinary Hospital Managers Association (VHMA).
"The days of working in a veterinary practice because 'I love animals' is over," Savage said. "You must love people as well. Every pet has an owner that the staff must communicate with regarding the best interests of the animal."
Hall encourages practices to create a "success profile" to help identify what the practice is looking for in potential employees. Interview questions can then be based on the qualities of the profile.
"Too often we do the reverse," Hall said. "We interview a bunch of candidates and then pick the one we think might work, rather than work toward an aspirational hire of a superstar."
A working interview may also prove beneficial, according to Debbie K. Hill, CVPM, SHRM-SCP, SPHR, with the VHMA.
"A working interview offers a chance to determine if it is a good fit for us both," Hill said. "If we don't hire, paying the going relief rate offers a fair deal for both sides."
Recruiting options
When it comes to the hiring process, practices can take on the task or farm it out.
"My clients are so busy managing and growing their practices that they really don't have time to do the recruiting/research for candidates," said Victoria Travis, MS, CPC, veterinary recruiter and career coach at Travis and Associates in Aurora, Colo.
When working with a recruiter, make a list of what the practice has to offer so the recruiter knows how to sell the opportunity to potential candidates, said Stacy Pursell, CPC, CERS, founder and CEO of The Vet Recruiter in Tulsa, Okla.
"I also suggest timely follow-ups with the recruiter and the candidates," said Pursell, noting the competitive market. "Skilled veterinarians often receive multiple job offers quickly. We have clients who are willing to interview candidates and extend job offers the same day. If you snooze you lose out on hiring top talent to your competition in some cases."
To find a recruiter, Travis recommended checking out the company's website to get an idea about its professionalism. Then, make a phone call and ask questions: What search strategies do you use? How do you conduct reference checks? Do you offer coaching? Take note on the recruiter's passion and energy level around the business, Travis added.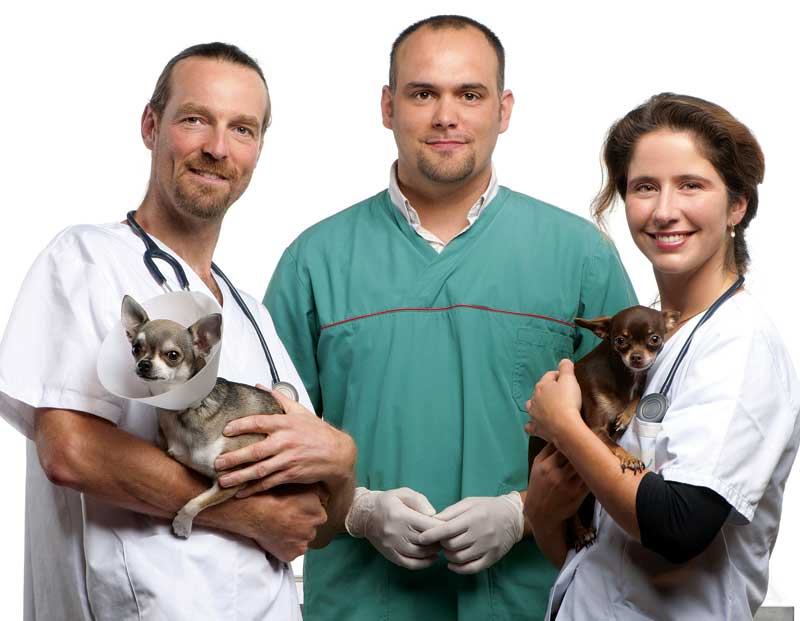 For those who are hesitant about hiring a recruiting firm, Travis had this to say: "Think about it, the average veterinarian produces $400,000 plus for a practice. A superstar can make $600,000 to $700,000 for the practice. Thus, every time a veterinarian leaves, it costs the hospital $30,000 to $50,000 per month to have that position unfilled. If you're lucky, you will fill the position in three to five months, which means you could be giving up $250,000. So consider the cost of not hiring a recruiter who can focus full time on your needs."
For veterinary practices that have the time and means to undertake the recruitment process, a team effort is ideal, according to Hall.
"Some of the best hires come when several teammates and leaders in the practice are involved in the hiring process," Hall said. "It gives many different perspectives on selecting the best person for the job. It also breeds a whole different level of commitment from those involved in the interview process, helping the [new] person succeed."
When it comes time to talk salary, it's helpful for the practice to be flexible, according to Pursell.
"Talented candidates are in high demand and often have multiple job offers," Pursell said. "Find out what extra perk—certain schedule, retirement plan, health insurance—is important to candidates and add that to the package in lieu of a higher salary. The opportunity cost of not filling a position can be high."
Hall said he's a fan of bringing new hires in at a compensation range that allows room for increasing salary to reward great performance.
"If there is a new employee who is improving the culture, adding ideas on how to improve, showing up fully engaged, and working well with teammates, then please, give a raise," Hall said.
Retaining top talent
Recruiting top talent is one thing, retaining these valuable employees is another.
"A huge part of retention is the experience employees have in the first six months," Hall said. "We tend to form opinions about people and places in a relatively short period of time and then look for additional data to support the beliefs we have formed. Having an effective onboarding program designed to support the new employee in learning how the practice works, building relationships with teammates and also contributing immediately to getting better, is critical."
Retention is also largely connected to the environment and culture of the practice, according to Hall.
"If I am excited about my job, the contributions I make, the impact I have, and the work that I do, I typically stay at that practice barring outside life changes that force me to leave," Hall said. "If I enter a world based on command and control management, lack of clarity about where we are headed or how I help us get there, ambiguity about my role or my performance, and teams that compete more than they collaborate, I won't likely stay very long if I can find a way out."
While there are ancillary perks, rewards, bonuses, and continuing education contributions that may entice new hires to stay, none are a substitute for having a fulfilled employee in a happy environment, Hall added.
This is one of the reasons why the American Animal Hospital Association (AAHA) recently developed the Healthy Workplace Culture Initiative. The program focuses on preventing career burnout, compassion fatigue, and other issues by promoting a healthy workplace culture and well-being in the veterinary practice.
Benefits of a healthier practice culture, according to AAHA, include decreased employee turnover due to increased employee satisfaction; increased staff productivity due to improved engagement, processes, and communication; and elevated reputation of the practice as it becomes an employer of choice, attracting and retaining top talent.
"I hear horror stories of newly placed veterinarians leaving after several months," Travis said.
To make sure this doesn't happen to her clients, she created a veterinary retention program where she offers five months of one-on-one coaching with both the owner or supervisor and the newly placed veterinarian. This helps discover communication problems while the issues are still small and fixable, Travis said.
"Being able to speak with an independent third person gives your new hire even more confidence to speak up," she said. "And it can also be an opportunity to support and celebrate those things that are going well at the practice."
Listening to employees is crucial when it comes to retention, according to Pursell.
"Ask for feedback on practice polices/procedures and suggestions for improvement," she said. "Meet with the entire team/staff periodically and discuss feedback and goals/results of the practice so people feel they have a stake in the overall success."
Savage agreed.
"There have been a tremendous amount of studies dedicated to retaining employees," Savage said. "Engagement usually tops the lists of important factors key to employee retention. Engaged employees go above and beyond to give back to the organization."
Overall, don't underestimate the importance of effective hiring and the investment required to make it all happen, Hall said.
"There is nothing more damaging to your practice than bringing in the wrong attitude or level of accountability to a culture that you are trying to improve and strengthen or bringing anyone who creates additional drama or conflict on the team," Hall said. "It's deadly."
 FINDING RELIABLE RELIEF
Relief veterinarians and/or support staff may be filling in only temporarily, but the preparation in hiring the most reliable candidate shouldn't be taken lightly.

"A practice should consider their source for relief candidates, and exactly who they might be letting into their clinic to work with their clients," said Monica Hughes, director of operations of Relief Services for Veterinary Practitioners (RSVP) in Denton, Texas.

Practices can certainly find their own relief, but Hughes recommended using an outside firm to take on the task. It's a much more efficient use of time, she said. Companies like RSVP handle the job of searching, interviewing, negotiating, scheduling, and coaching. Conflict resolution, payroll, and other logistics are also taken care of.

"Clinics should consider what they can do to produce the most value for their relief dollars," Hughes said. "Formulate a simple guide for your relief staff with clinic policies and procedures, duty expectations and examples of typical treatment options you would like them to follow. Then, schedule your relief as if they were staff. Don't assume a loss in revenue for relief days. Competent, relief staff should assimilate into your practice to produce 75 percent or more of clinic staff's regular expected revenue."