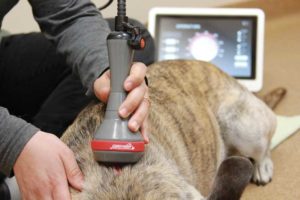 The last 20 years have been the perfect storm for general practitioners in veterinary medicine. The combination of the loss of spay and neuter services, the migration of vaccinations to low-cost clinics, and the exit of in-clinic pharmacy and retail to online sellers has affected the businesses of general practitioners in a truly significant way.
I have felt the strong impact of these changes in my own practice. Historically, my clinic's revenue from routine services constituted 80 to 90 percent of my income. Today, these services account for less than 20 percent of revenue. With these changes and these hard figures, how do we not only stay afloat during this tumultuous time, but also thrive as business owners and medical professionals? The key lies in understanding where our industry has been, the current state of the union, and where the strengths of our individual practices lie to differentiate and flourish. 
The internet takes a bite
One of the hottest topics in veterinary medicine has been the rise of online pharmacy. 1 (800) PETMEDS was king, and the new prince is Chewy.com. Now Amazon is eyeing the throne and your clients' dollars. The online pharmacy race has left the general practitioner's role in pharmacy as that of a glorified fax signer. I sign at least six faxes a day, handing over the revenue from what used to be my profitable in-house pharmacy.
The impact of the internet boom hasn't just been to pharmacy, even though it's what we talk about most. How is your retail business doing? Food sales? I used to earn $5,000 in revenue a month in dog food sales; we are now realizing a meager $1,000. Retail previously accounted for $500 a month and now it's completely gone.
Vaccines migrate to big box
Vaccines are following close on the heels of the internet phenomenon. The rise of big-box stores, as well as large corporate chains operating out of large retail entities, has fundamentally changed the vaccine landscape for general practitioners. We used to see 10 clients in an hour because of the transactional nature and high volume of vaccine visits. These routine procedures enabled me to have a well-balanced mix of simple and complex visit types that made my practice very profitable.
From six spay and neuters a day to four a month
Fifteen years ago, spay and neuter services represented 25 percent of my practice's income. Today, this number is only one to two percent. The loss of the spay and neuter business has been impactful because it's not simply the income from the surgery that we've lost—also gone is all the revenue that comes with new puppy visits, and most importantly, the critical relationship-building stage with the new pet owner.
The loss of spay and neuter services for the general practitioner is the result of the following industry-wide changes:
Potential pet owners prefer adopting a rescue instead of buying a pet.
Adoption shelters perform spays and neuters much earlier than we did 20 years ago and pets aren't leaving the shelter for their forever homes without being spayed or neutered. They also are getting their initial round of vaccines, further delaying their first visit to the general practitioner.
Humane societies and low-cost spay and neuter clinics have opened their services to everyone, not just the financially needy.
Loss of service, loss of rapport, loss of puppy visits. This is just the tip of the iceberg. There was something even more concerning borne out of the loss of the spay and neuter business that many of us overlook: its effect on pricing.
Like many of you, our pricing structure for spay and neuter surgery became the benchmark for all other surgical services in our clinic. While this may sound convenient, it results in us significantly underpricing our surgical services.
At the height of the spay and neuter boom, I performed six procedures a day, each taking 20 minutes and for which I charged $60 per procedure. What did I do when a foreign body removal procedure came in? I used the 20 minutes at $60 as a benchmark to price all other surgical procedures. Essentially, I charged $180 for a foreign body removal procedure that took three times longer. Why was this so dangerous to my business? I was setting an expectation with pet owners that complex procedures were inexpensive, and I was effectively relying on the success of my spay and neuter program to "subsidize" more expensive procedures, making a hazardous bet on an uncertain future.
The negative effects of "subsidizing" on an evolving price structure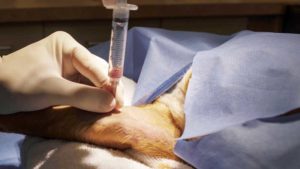 What do I mean when I say we've been "subsidizing" our own services? It's almost like we've been operating our own internal pet insurance plans. Historically, we had the benefit of services such as spay and neuter, vaccinations, pharmacy, and retail that yielded healthy profit margins. When our practices were afforded strong profitability from the sale of simple procedures and services that had low time demands, it allowed us to price more complex procedures well under the appropriate cost.
The significant shift we have seen in the marketplace has forced us to re-imagine our practices based on both the business we've lost and the business we've kept. We have had to take a hard look at how to take a step back from this "subsidizing" model and price our services appropriately. Increasing our prices is always difficult, especially in the highly competitive environment in which we are operating, but it has become essential for business survival.
A fully outfitted surgical suite typically costs north of $100,000. Mine used to be kept busy with 120 simple procedures a month at $60 to $100 a procedure ($7,500 per month). Now I am seeing 10 complex surgical cases per month, and charging closer to $1,000 per surgery ($10,000 per month). This is an example of how we can adapt with the times and capitalize on what we do well that can't be replaced by the internet, big-box stores, or a shelter.
Changing with the times: Five tips for growth
The veterinary industry has been evolving over the last 20 years, but the accelerated changes during the last five have forced us to take action. In the last four years, my Missouri-based practice went from being a $900,000 per year practice to a $1.9-million per year practice. How did it grow in the shadow of having lost 70 percent of income from routine services? I found there were five areas I could change easily that greatly impacted my revenue numbers. Without these changes, our practice would not have survived the economic disruption caused by the loss of most of our routine services.
Price services appropriately
The days of "subsidizing" are over. We dug into our books and looked into the types of income it would take to keep our doors open. It quickly became apparent we needed to start charging more for services and increasing the level of services we provide to pets. Yes, pet owners are still price-shopping surgeries, and yes we should probably still be charging more than we are, but we have successfully moved out of the $60 per 20-minute mindset.
Create an experience
When service is a cornerstone of your business success, you need to spend more time creating an intentional experience for pet owners. We used to see 10 clients in an hour, now we see two. This has enabled us to spend more time with the client to provide education, answer questions, and perform more in-depth consultations, diagnostics, and treatments. Essentially, we are focusing on excelling at all the things they can't get from the internet or the clinic in Walmart.
Injectable versus topical and oral
One small change we made was to start performing injectable procedures for heartworm prevention. We know the revenue for the topical and oral heartworm prevention is gone for good, but there is great value to a client to have a single heartworm treatment that lasts six months. The other benefit to offering preventive care as an injectable is that nobody can provide it but us.
Replace NSAIDs
When it comes to medication sales moving online, general practitioners have felt the biggest impact in three categories of medication: heartworm prevention, flea products, and NSAIDs for chronic arthritis. We are combating heartworm migration with the injectable product, and have been integrating services such as laser therapy that can replace or augment the use of NSAIDs. Laser therapy accomplishes two things: First, in many cases it can replace drug therapy or at a minimum, augment drug therapy, which pet owners like. And second, this type of service requires pets coming to the clinic for regular treatments, which keeps revenue in the practice.
Differentiate through new services
In addition to laser therapy, we have differentiated our practice in two other key areas: rehabilitation and regenerative medicine. There are few general practitioners in our area who offer general rehabilitation. While the profit margin is low on these services, they are helping us get people in the door and engaging in long-term client relationships. We also have started offering regenerative medicine, namely platelet-rich plasma (PRP), which is helping us both differentiate and provide yet another alternative to NSAIDs. There are a few specialty clinics in our area offering PRP, but few general practices do so. Clients appreciate a targeted approach that treats their pet's specific injury instead of their whole body with NSAIDs.
Poised for the future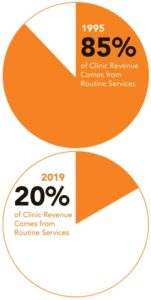 Ultimately, we have no control over what force disrupts our industry next, but we do have the power to be introspective about our businesses and change with the times. One key to success for the future is having a deep understanding of where clinic revenue came from yesterday, where it's coming from today, and where it needs to come from tomorrow. If your pricing is off or you are not driving enough revenue from services, it's time to change. The longer you wait, the harder it gets.
The second key is to differentiate—decide what you are going to be the best at and stay the course. You don't have to be everything to everyone, and you are not going to beat Amazon at its own game. Focus instead on being the best at what you can excel at, take pride in, and own.
Jeff R. Denny, DVM, CCRP, CVPP, is owner of Ark Animal Hospital in Liberty, Mo., for 25 years. He teaches frequently at national veterinarian conferences on the topics of laser therapy, regenerative medicine, and canine rehabilitation for the general practice. Dr. Denny can be contacted via email at jeffrdenny@att.net.