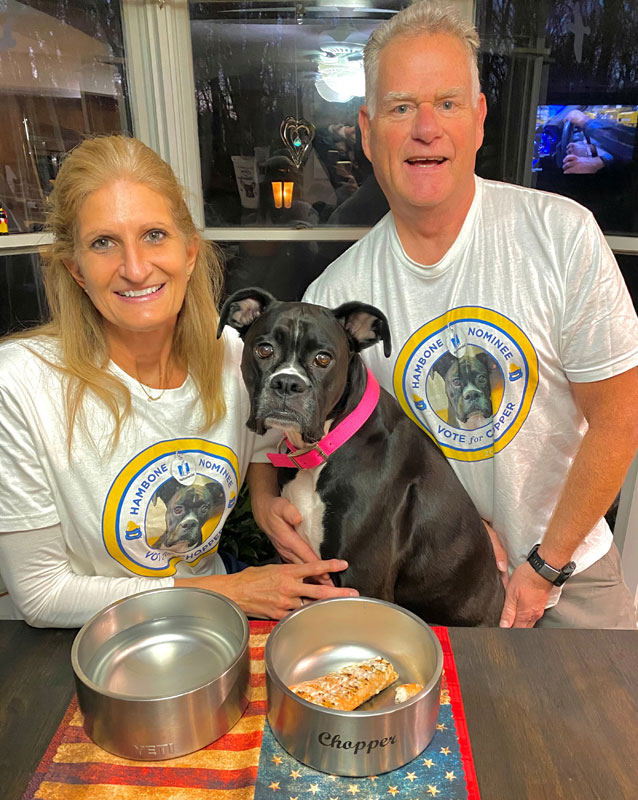 An excitable bulldog has taken the top honor at this year's Hambone Awards, presented by Nationwide.
Chopper, a Burke, Va., native, was home alone when a human visitor dropped by her house. Not wanting to keep her friend waiting, Chopper jumped through a glass window to say "hello." She was taken to the Regional Veterinary Referral Center in Springfield, Va., where she received emergency surgery to fix the cuts she sustained to her paws and tendons.
"Stories like Chopper's remind us accidents we might never imagine can happen to our pets at any time," says Nationwide's chief veterinary officer, Jules Benson, BVSc, MRCVS. "Chopper's unbridled enthusiasm may have landed her in the operating room, but the great work done by the treating veterinary team got her back on her four feet quickly."
Regional Veterinary Referral Center has received a $10,000 award from the insurer through the Veterinary Care Foundation. The funds go toward helping patients whose owners could otherwise not afford veterinary care.
Four other finalists also will receive funds. They are:
All nominated pets made full recoveries.
Established in 2009, the Hambone Awards were named in honor of a dog that once ate an entire Thanksgiving ham. Past winners include Ellie, a Labrador retriever who gobbled up a beehive and its thousands of inhabitants; Lulu, a hungry bulldog who swallowed 15 baby pacifiers, a bottle cap, and a piece of a basketball; and Ziva and Zeus, two German shepherds who went missing for 22 days in an abandoned missile silo.