Suggested Veterinary Products
At the sixth annual American Humane Hero Dog Awards, two veterinary professionals were presented with the 2016 American Humane Hero Veterinarian and Hero Veterinary Technician Awards. Dr. Natalie Isaza, from Gainesville, Fla., who founded the Veterinary Community Outreach Program at the University of Florida College of Veterinary Medicine, was named 2016's American Hero Veterinarian, and Kim Knap from Urbana, Ill., a certified canine rehabilitation practitioner at the University of Illinois Veterinary Teaching Hospital. The campaign was sponsored by Florham Park, N.J.-based company, Zoetis.
The two veterinary professionals received their awards during Hero Dog Awards gala at the Beverly Hilton in Beverly Hills, Calif. The entire gala will be broadcast on Hallmark Channel on October 28, 2016.
According to the American Humane, the "Hero Veterinarian and Hero Veterinary Technician Awards were born out of the idea that behind almost every hero pet — and millions more animals ­— is a hero veterinarian or hero veterinary technician. These often little-known benefactors save and improve the lives of our two- and four-legged best friends in many ways, and it is time to honor their achievements. Hundreds of worthy nominees were considered by a special blue-ribbon panel of celebrities and renowned veterinary and animal care professionals. After winnowing down the field to the top five in each category, the American public was asked to make the final determination."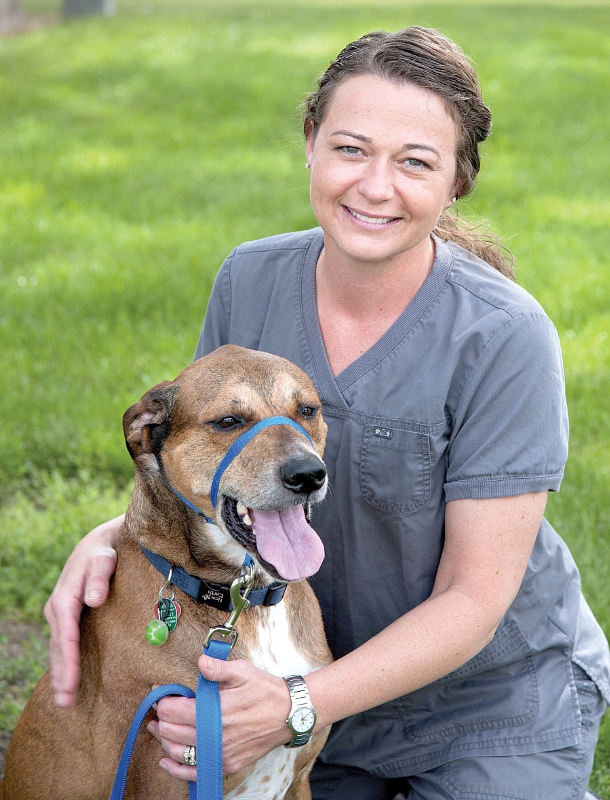 To American Humane, vets and vet techs are heroes and that's why they want to honor the best of the best in their fields, explained Dr. Robin Ganzert, American Humane president and CEO. "Dr. Isaza and Ms. Knap are tremendous animal welfare advocates and we are so proud to learn of their laudable accomplishments aiding the animals in need in their communities and beyond. And our thanks go out to our friends at Zoetis for sponsoring this special national campaign because we know how committed they are to recognizing the achievements of the veterinary community."