Suggested Veterinary Products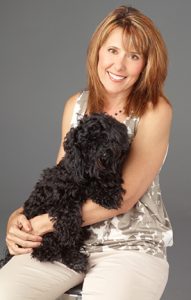 The World Pet Association (WPA), which produces one of the largest annual pet industry trade shows, SuperZoo, has named Jacinthe Moreau as its new president.
Moreau replaces longtime president Doug Poindexter, who will retire at the end of this year. She formally joins WPA at the end of this month.
Her career includes previous roles with Merial, Merck, VetSource, VCA Animal Hospitals, and Vetoquinol.
"[Moreau's] business acumen will be a tremendous asset to WPA," said Poindexter. "Her thoughtful eye and keen understanding of the challenges and opportunities facing multiple groups within the pet industry will help key stakeholders work together to ensure the continued success of our industry. I am confident that I am leaving WPA and the pet business community in capable, strategic and considerate hands."
"The WPA board took great strides to ensure we were selecting a leader who would continue to advance our mission of creating a thriving industry and a healthy and happy world for the pets it serves," said Michael Twain, chairman of the WPA board. "Jacinthe is a natural leader, an open collaborator, an effective communicator, and a passionate advocate for the health and happiness of companion animals; we know this from her nine years as a WPA board member."
The association's upcoming shows include Aquatic Experience at the Schaumburg Convention Center in Chicago, Nov. 3-5; Atlanta Pet Fair & Conference at the Georgia International Convention Center, March 8-11; America's Family Pet Expo at the OC Fair and Event Center in Costa Mesa, Calif., April 27-29; and SuperZoo at the Mandalay Bay Convention Center in Las Vegas, June 26-28.