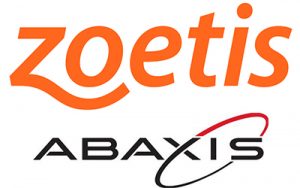 Zoetis Inc. announced on July 31 the completion of its acquisition of Abaxis, a developer, manufacturer, and marketer of diagnostic instruments for veterinary point-of-care services for approximately $2 billion.
The acquisition, first announced on May 16, aims to enhance Zoetis' presence in veterinary diagnostics, a category of the animal health industry with approximately 10 percent compound annual growth over the last three years.
"Abaxis, with its VetScan family of diagnostic instruments, brings Zoetis experienced colleagues and a proven, competitive platform for growth in diagnostics," said Juan Ramón Alaix, CEO of Zoetis. "By leveraging our global scale and direct customer relationships in approximately 45 countries, we can help Abaxis accelerate that growth in the U.S. and worldwide. Together, we can bring more veterinarian customers comprehensive solutions to predict, prevent, detect, and treat disease in animals."
Zoetis executives will comment on the acquisition and provide updated financial guidance at the company's second quarter 2018 financial results webcast and conference call on Aug. 2 at 8:30 a.m. (ET). Investors and the public may access the live webcast by visiting the Zoetis website at http://investor.zoetis.com/events-presentations.