Suggested Veterinary Products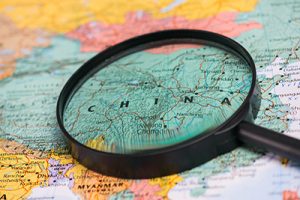 Construction has begun on a Zoetis-owned combined global manufacturing and research and development center in Suzhou, China, which will produce vaccines for swine, cattle, fish, and companion animals to protect against strains of disease prevalent throughout the country. The site represents the multinational animal health company's ongoing effort to develop its manufacturing in China; Zoetis recently opened a facility, also in Suzhou, where the company's PHARMAQ business will begin R&D for vaccines being developed for China's farmed fish industry.
"We at Zoetis have a deep understanding of the animal health challenges that livestock farmers and veterinary professionals in China face every day," said Mike Wang, senior vice president, Greater China Cluster, Zoetis. "With this new center for vaccine innovation co-located with expanded manufacturing capabilities in Suzhou and a team of highly trained field representatives, we are well-positioned to help China's livestock farmers answer increasing demand for a safe and abundant supply of pork, milk, beef, and fish. Plus, we can support veterinarians as they strive to help pets live longer, healthier lives."
Zoetis began operations in China in 1995. Today, the country is its fifth largest market, bringing in $174 million (USD) in revenue in 2017. With a commercial headquarters in Shanghai, the company's portfolio features more than 80 product lines spanning five product categories, including vaccines, parasiticides, anti-infectives, and medicated feed additives, spanning across six animal species (pigs, dairy cattle, poultry, fish, dogs, and cats).
The new R&D facility in Suzhou is expected to expand on research already underway at the company's Beijing site that opened in 2015. Scientists will concentrate research efforts on disease threats within the Chinese aquaculture sector, with the expectation that such vaccines will ultimately become a vital health management tool within this industry.
Meanwhile, Suzhou's new manufacturing/R&D facility, which will include 43,000 m2 of operation and laboratory space, will manufacture viral and bacterial vaccines.
"The future work of our scientists in Suzhou will help accelerate the development of quality vaccines tailored to meet the animal health needs of the China market, and it will enable expansion from our initial focus on vaccines for swine to those for cattle and fish as well as for companion animals," said Catherine Knupp, DVM, MS, executive vice president/president of R&D at Zoetis. "Zoetis scientists from our laboratory in Beijing and our global R&D network will collaborate with the Suzhou-based R&D team, helping speed the introduction of Zoetis technologies and processes into the development of high-quality vaccines and medicines for China."
The company's research efforts in China have already proved beneficial. Since 2011, Zoetis has manufactured several vaccines for swine, tailored to the needs of the Chinese market. These products include Rui Lan An, which helps control highly pathogenic porcine reproductive and respiratory syndrome (PRRS) identified in China, and Rui Lan Wen, a combination vaccine that protects pigs against classical swine fever and PRRS. The company also operates a global manufacturing supply facility in Suzhou, where it produces medicated feed additive products as well as water soluble and pre-mix products for pigs, cattle, and poultry.