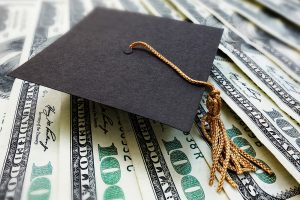 Zoetis and the Association of American Veterinary Medical Colleges will partner once again in 2019 to provide scholarships to second- and third-year veterinary students in the U.S. and the Caribbean.
Eligibility criteria for interested candidates include academic excellence, financial need, diversity, sustainability, leadership, and career interest. Scholarships will be awarded to students in all areas of professional interest, including food animal medicine, small animal clinical medicine, research, government services, public health, and organized veterinary medicine.
"Zoetis continues its long-standing commitment to assist veterinary students in alleviating financial debt related to their education," said Christine Jenkins, DVM, DACVIM, chief medical officer and vice president, Veterinary Medical Services and Outcomes Research at the Parsippany, N.J., company. "Each year, we hear from Zoetis Veterinary Student Scholarship winners about how these awards helped them offset educational expenses and facilitate experiential learning opportunities such as externships."
Recipients of the 2019 Zoetis Veterinary Student Scholarship Awards will each receive $2,000 for the upcoming 2019-2020 academic year.
Interested students can visit the Vetvance website to apply or download the Vetvance mobile app, which is available at the Google Play Store and the iOS App Store, from now through Nov. 28.